It is estimated that 18.5 million international tourists visited Singapore every year. Which is more than three times the country's total population. Singapore tourism is a major sector and a contributor to the Singaporean economy. Additionally, it does not harm the environment and supports programs that conserve natural resources and cultural heritage.
In addition to this, it also has one of the lowest rates of crime anywhere in the world. Because English is the most widely used of the country's four official languages. It is typically less difficult for visitors to the country to understand the natives when they interact with them in everyday situations, such as when they go shopping.
Furthermore, transportation in Singapore provides comprehensive coverage of the vast majority of public locations in Singapore. This makes it more convenient for tourists. The well-known Mass Rapid Transit (MRT) system is included in this. So that Singapore is the fifth most visited city in the world and the second most visited city in the Asia-Pacific region. For more brief about Singapore Tourism, see the following explanation.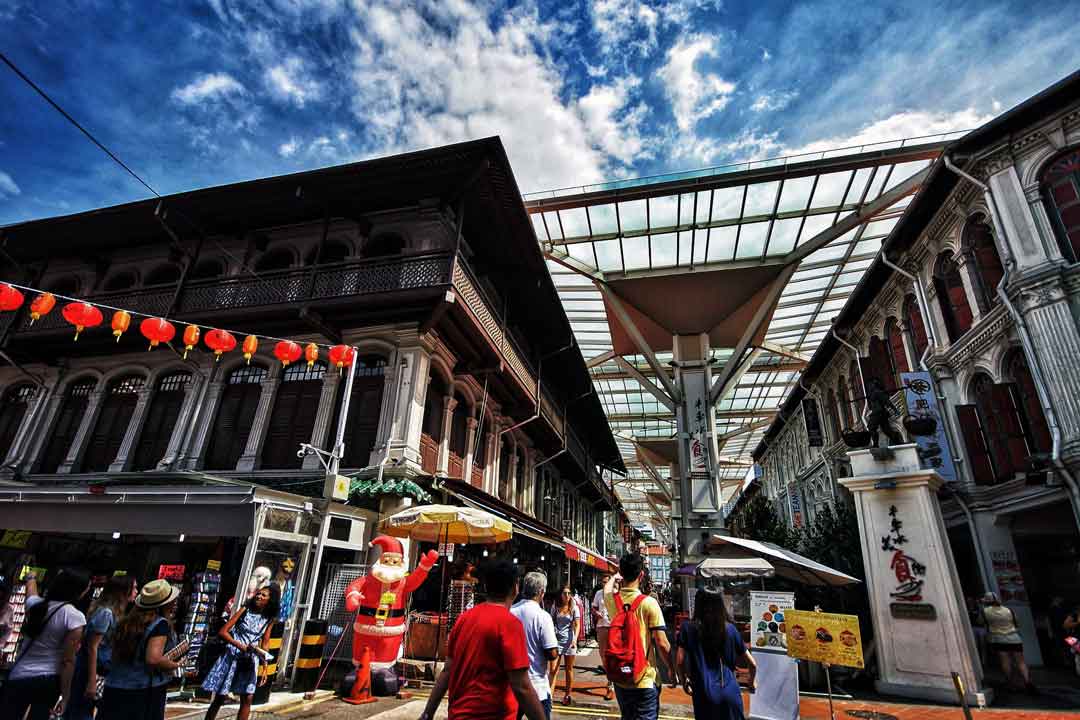 Sightseeing Bus Fleet as Part of Singapore Tourism
In the past, their fleet in Singapore for the City Sightseeing/Singapore Ducktours operation consisted of second-hand step-entry double deckers from 2001 to 2004. But beginning in January 2006, they started receiving new open-top buses. Electronic destination displays, which use Mobitec MobiLED with a larger typeface, have been in use by them since January 2006. They were installed to replace roller blinds in stages.

As of the year 2020, Singapore Ducktours operates 66 buses, just three of which are hybrid buses. Big Bus Company operates 20 buses, Golden Tours/Gray Line operates 18, and Singapore City Tours operates 12. Therefore, tourism can have many options of bus selection for sightseeing the country.
See Video How To Easily Send Money to 50+ Countries
Shopping Centres in Singapore
There are several different shopping center belts in Singapore Tourism. These are including Marina Bay, Bugis Street, Chinatown, Geylang Serai, Kampong Gelam & Arab Street, Little India, North Bridge Road, Orchard Road, and The Suburbs. Little India is the most diverse shopping belt in Singapore.
The Orchard Road region of Singapore is home to a sizable shopping precinct that contributes to Singapore's aspiration to become the commercial center of Southeast Asia. Orchard Road is home to a large number of multistore shopping malls. In addition, the neighborhood features a large number of hotels and serves as the primary tourism hub of Singapore outside of the Downtown Core. Orchard Road is a popular shopping destination for the neighborhood's residents as well.
Historical Landmarks in Singapore Tourism
Four major museums in Singapore showcase the art and history of the country as well as the surrounding region. The Asian Civilizations Museum focuses on the material history of China, Southeast Asia, South Asia, and West Asia. These are the regions from which the various ethnic groups that makeup Singapore trace their ancestry.
In contrast, the Peranakan Museum investigates the cultures of the Peranakan people who live in Singapore. The Singapore Art Museum is a contemporary art museum that focuses on art practices in Singapore, Southeast Asia, and Asia. In contrast, the Singapore National Museum of Singapore is the oldest in the country, with its history dating back to 1849. It primarily showcases collections of nation-building and the history of Singapore from the 14th century in a story-telling approach.
While other smaller museums include the Changi Museum. Which displays a collection of paintings, photographs, and personal effects donated by former POWs (Prisoners of War) during the Japanese Occupation of Singapore. There is also the Mint Museum of Toys, which has a collection of 3,000 toys and childhood memorabilia from the middle of the 19th century to the middle of the 20th century.
Tourists Even in Singapore
The Singapore Tourism Board encourages a wide range of events for tourists throughout the entire year. The Chingay Parade, the Singapore Arts Festival, and the Singapore Garden Festival are some of the major events that will take place.
The Singapore Food Festival is a celebration of Singapore's food that takes place every year in July. The Singapore Jewel Festival, the Singapore Sun Festival, and the Christmas Light Up are further examples of annual events that take place in Singapore.
Send Money Easily to Different Countries
How to Send Money to Hong kong
How to Send Money to China
How to Send Money to Malaysia
How to Send Money to Japan
Dining as Part of Singapore Tourism
Singaporeans frequently point to their city's diverse culinary scene as evidence of that city's rich multiculturalism. For example, historically Malay hawker stalls selling halal food may serve halal versions of typically Tamil or Chinese food in Singapore's hawker centers. Market vendors in Chinatowns across the country have been known to serve food influenced by Malay and Indian flavors and ingredients.
Some cuisines combine flavors from all three regions, while others draw inspiration from other parts of Asia or the West. As a result of this occurrence, Singaporean cuisine is incredibly diverse and a major cultural drawcard. Various hawker centers and food courts offer a wide variety of ready-to-eat foods that aren't accessible in legitimate restaurants. Because of their abundance, these areas can keep their prices cheap.
Transfez App can help you transfer money abroad more quickly and efficiently. Transfez Business can also help your business in making transactions abroad. For those of you who want to send money to relatives who are abroad because they are studying, working, or traveling, Transfez will be ready to help. This app is available on Android as well as iOS.
The explanation above about Singapore Tourism might sufficient to describe the country. So that any tourist visiting Singapore can have an idea of what to perform while staying there. Starting from selecting suitable sightseeing, up to deciding the dining moment and the shopping places. Everything can be perfectly planned accordingly.