Standard Chartered Singapore was first established in 1859. The institution is a subsidiary of a British financial and banking institution. Singaporeans are no strangers to this financial institution. It's not just the native Singaporeans who know Standard Chartered. But it turns out that this financial institution is already known to many citizens from abroad.
The name of this institution has gone global and is highly trusted by most people. Both from Singapore and abroad have never doubted the quality of Standard Chartered. The bank corporate image is good in the eyes of the public. The trust of citizens in the service from this company is even increasing. This can be seen in the increasing number of customers from companies engaged in financial services. There is no doubt from the citizens regarding the quality of services of this institution.
In addition, all programs and products known to be good and profitable for all customers. For those curious about Standard Chartered Singapore, you can continue to follow and see the explanation below.
Accounts and Deposits on Standard Chartered Singapore
One of the services that you can get if you become a customer of Standard Chartered Singapore is an account. So you will get an account after registering yourself with this financial institution. After having an account, you can get all kinds of financial transactions. Especially deposit services that are usually widely used by all customers.

These deposit transactions are of course related to deposits and deposits. Then you can save or save funds in this financial institution. Financial management will certainly be easier as well as profitable. For this reason, you should use this fund deposit transaction as much as possible to manage your wealth.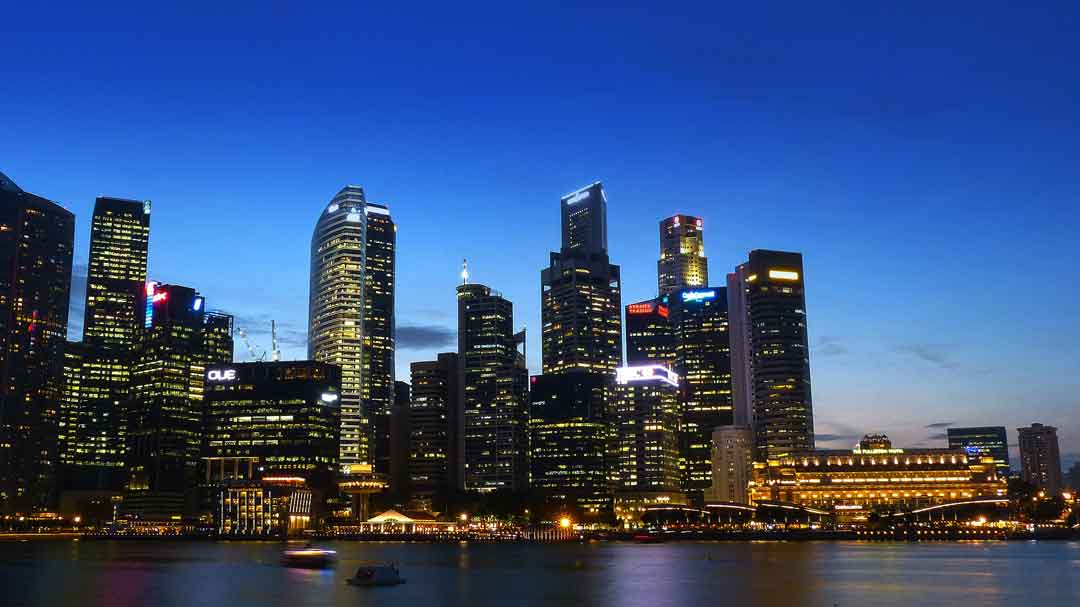 Credit Card from Standard Chartered Singapore
It is not only depositing funds that are the main facility that is often used by all Standard Chartered customers. However, credit card services are also widely used by customers as much as possible. With credit card services, all your needs can be met properly. Whenever you need financial assistance for something then you can use this credit card.
Of course, the use of credit cards must be considered first. Use the credit card in a place or store that accepts this credit card service. Then all daily activities become easier to pay for. In addition, any shopping is also more practical because the payment is made using a credit card.
See Video How To Easily Send Money to 50+ Countries
Lending Plan from Standard Chartered Singapore
Meeting the needs of daily life is a plus of Standard Chartered Singapore. With the features and credit facilities, this financial institution is worthy of consideration by all of you. Not only funding services through credit cards but there are also others.
For example, the fund lending service is also a facility from Standard Chartered for all user customers. At least now you can use the services of this financial institution to make financing. For example, financing for automotive purchases or the like.
Those of you who want to build and renovate a house can also use the services of this institution. Surely the entire service will be given to you very well. Until you don't just benefit from account ownership in this institution. But you can also benefit from Standard Chartered.
Send Money Easily to Different Countries
How to Send Money to Hong kong
How to Send Money to China
How to Send Money to Malaysia
How to Send Money to Japan
Investment Service
For those of you who like to invest, of course, you can also take advantage of the services of Standard Chartered. In this institution, there is also an investment offer for those of you who are interested. In this case, you can invest across the world. Because you can access various stocks, precisely 12 major stock exchanges.
Then the investment will be done very well and smoothly. You will certainly also get various benefits through this investment. For those of you who are interested in the world of investment and investment, you can immediately join Standard Chartered. Later you will get this investment facility to get big profits.
Insurance Program
Another product service from Standard Chartered Singapore is insurance services. Everyone certainly wants to have insurance that is useful for the future. Now you don't need to bother and be confused about finding a financial service institution that can provide insurance programs. Because you can use insurance services from Standard Chartered which has long been established in the country. You can get various types of insurance here. Starting from personal health insurance to other types such as personal accidents. You will also get pension insurance products and many others.

Standard Chartered Singapore Online Services 
Standard Chartered Singapore, which is increasing its services, is also accompanied by the best facilities. This financial institution has issued an online service product for all its customers. The presence of this online service certainly makes anyone able to access it more easily. All financial transactions can be carried out more easily from anywhere and anytime. Financial management is also easy to do because you can access it online. 
Transfez App can help you transfer money abroad more quickly and efficiently. Transfez Business can also help your business in making transactions abroad. For those of you who want to send money to relatives who are abroad because they are studying, working, or traveling, Transfez will be ready to help. This app is available on Android as well as iOS.
The online service presented by Standard Chartered Singapore also gives a practical impression. Because all financial transactions can now be done in a short period. It doesn't take long for anyone to make financial transactions. Starting from depositing money to transfers to others can be accessed online. This increase in service also shows the increasing quality of Standard Chartered.