Going on vacation is one of the ways to relax the mind. There are several options to manage a vacation. One of the ideas is to have a staycation Singapore and spend several days in the appropriate hotel. Surely, there are many things to prepare whenever you want to have a nice staycation in the country.
Read Also: A faster and lower cost way from Singapore to Indonesia to buy PLN token
Therefore, to help plan the best holiday in this nice country, the following information can brief the overview.
Preference Hotel for Staycation Singapore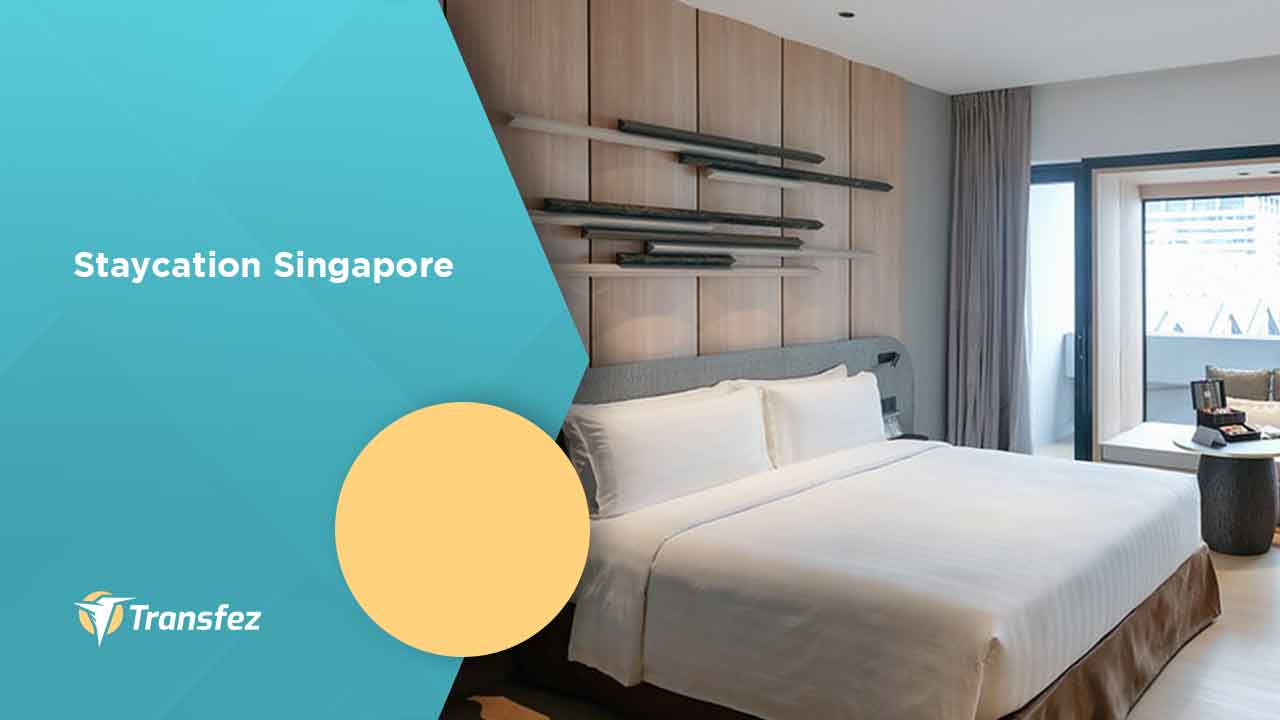 The first thing that needs to be prepared is searching for a suitable hotel to stay in. Remember that the most important part of your staycation is the place to stay. Therefore, selecting a suitable hotel is necessary to guarantee that you can have a nice staycation in this country.
For information, Singapore has many options for hotels. Starting from budget hotels up to an expensive place to stay. It will depend on your financial capability. Therefore, you need to pay attention to which hotel is located in strategic places with suitable cost as your required.
If you managed a budget hotel with a clean room and nice services, you can try to stay in a two-star or three-star hotel. Alternatively, you can also choose to rent a room in some apartments in this country. Some of the areas that will fit your vacation are in Bugis, Orchard, or in Chinatown. Here you will find many hotels with nice services but at affordable prices.
Meanwhile, if you have enough budget and wish to stay in luxury places, you can try to have a staycation in a four-star or five-star hotel. There are some resorts too available in Singapore, such as in the Sentosa Island area or along the Orchard Road. You can get further information related to the hotels that suit for a staycation in Singapore Tourism Board.
Awesome Attraction to See During Staycation Singapore
During staycation Singapore, you do not only have to stay in the hotel and enjoy the moment. But if you have some time to spare then you can visit some main areas in Singapore. It is better to visit a place that is next to your staycation places. So that you wouldn't spend too many hours outside the hotels and fail to experience peace living in the hotel.
One of the places to visit are Sentosa Island. Those who decide to stay in the resort around this place can manage their spare time visiting some attractions around Sentosa. Make sure to book your ticket in advance and not miss any schedule of your visit.
In case you choose to stay around Bugis or Orchard, you can enjoy some moments to shop around the area. You can also try the food and cuisine around the hotels.
Tips to Plan a Proper Staycation in Singapore
It is always a nice thing to plan a proper staycation Singapore either with your family or your friends. Therefore, it is necessary to make sure that everything is properly managed from the first.
So that you can get an awesome holiday with excellent service as you wish during your staycation. That is why it is necessary to check the following tips when planning your staycation around Singapore.
Choose The Right Place
The most important thing is to select a suitable place to stay while in Singapore. You may find many options of hotels to stay. But not all of the hotels might suit your budget or expectation.
Therefore, you need to see which hotel will suit you the most. Find any information related to your preference hotel and manage to get information on the address. So that you can arrange suitable transportation to reach the hotel.
Schedule The Transportation
As mentioned before that arranging suitable transportation is also important to conduct. So that you can manage to reach your hotel without major issues. If you plan the transportation properly, then you can arrange all your trip from home into the hotel safely and in an efficient time.
See Video How To Easily Send Money Overseas
Optimize Your Visit
Make sure to optimize the day of your visit to this country. If you manage several days for a staycation in Singapore, you need to make a list of which attraction to attend and what kind of activities to perform while staying in the hotel. If you choose a hotel with many facilities, then you can spend your whole day around the hotel to get your leisure. Otherwise, you can try to have a walk around the hotel and try some interesting activities.

Choose Trusted Agent
The next important thing to consider in having a staycation Singapore is to choose a trusted tour agent. If you don't want to get problems in manage your trip, a good agent can help you to arrange everything. However, make sure you select an experienced agent with a good portfolio and reviews.
With some information above, you can plan staycation Singapore in proper ways. So that you can get an optimum result on your holiday, such as getting the right hotel and managing a proper visit.
Transfez App can help you transfer money abroad more quickly and efficiently. Transfez Business can also help your business in making transactions abroad. For those of you who want to send money to relatives who are abroad because they are studying, working, or traveling, Transfez will be ready to help. This app is available on Android as well as iOS.
Through complete preparation, you will have an awesome staycation together with many memories to remind during this holiday. So that it will help to refresh your mind to the maximum and help you to be able to back to your daily activities again.