With Singapore house price soaring, it seems like it will be difficult for citizens to buy their own homes. But have you ever wondered why? Of course, because Singapore topped many global indices, housing prices are one of them. This makes local property prices very high. 
In reality, the city-state housing market is the sixth most expensive in the world according to Knight Frank's 2021 list. Private Singaporean home prices will rise by 10.6% in 2021, predicts real estate firm CBRE.
As a result, Singapore is now the second-most expensive country in the world to buy a single-family house. Even apartments from the Housing and Development Council or the HDB (Housing and Developing Board) are outrageously costly.
The resale price of HDB will rise by 12.7% in 2021. A total of 261-million-dollar HDB apartments were built last year, up from 82 units in 2020. Prices in 2021 have already smashed records before. But without a doubt, this is the cause of Singapore's skyrocketing housing costs. These factors contribute to the high cost of housing in Singapore.
Demand from Inside and Outside Singapore Is Increasing
The first reason for the high cost of accommodation in Singapore is that the country is small, so the supply of accommodation is always limited. Coupled with Singapore's population growth over the past few years has only caused property prices to rise. Special apartments (BTO) are gaining popularity.  By 2020, demand will increase by 70%. On the other hand, the required stock is not enough. In the same year, 87, 800 people applied to buy BTO apartments, but only 16, 800 were built.
This gap grew in the years before the pandemic, and supply-side restrictions throughout the pandemic further made matters worse. The BTO project was delayed as a result, and as a result, supply has been constrained recently despite increased demand.

It is crucial to take into account how much the supply has recovered in light of rising demand and the reopening of borders. Supply networks and labor have been affected by the pandemic, and it will take time to restore order.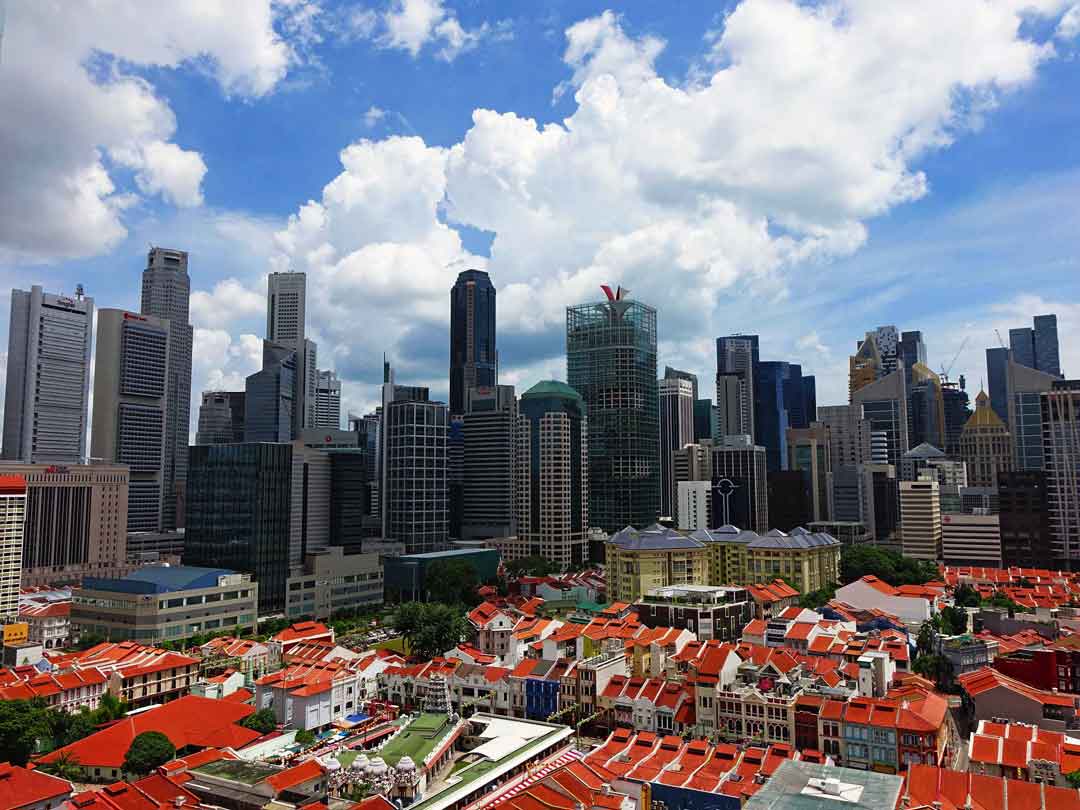 Rising Interest Rates Have an Impact on Singapore House Price 
Due to the pandemic and other geopolitical uncertainties, interest rates have been low for nearly the past two years. This means that mortgage rates have been very good over the past few years. But that trend changed as the U.S. Federal Reserve just announced its biggest rate hike in 20 years. The aim is a simultaneous increase in Singapore's housing rate. Since December 2021, when the two-year fixed mortgage rate was 1.15%, it has risen to 2.25%, almost doubled.
See Video How To Easily Send Money to 50+ Countries
Of course, if the total cost of the house inadvertently rises due to a bigger mortgage. Homeowners will be required to pay about $100,000 extra for the same $750,000 loan if interest rates climb. This implies that higher interest rates will increase the cost of housing in Singapore. You should consider the interest rate and cost of your long-term mortgage before purchasing your ideal home.
Depending On the Type of Property and Its Location
Property type is one of the most important factors influencing Singapore house price. If your dream home is an apartment, it will be much more affordable than a condo or even a single-family home. For example, an average HDB apartment costs $507 per square foot. On average, it costs $1,731 per square foot for an apartment. Other things that affect prices are often considered by people when buying a house, such as location.
Singapore house price in other central regions (RCR) increased by 16.9 percent in 2021. While house prices outside the central region only increased by 8.%. It is also important to remember that the price and size of the house vary depending on its location. 
The Lokasi Prima Public Housing (PLH) concept was developed by the government to guarantee that future developments of public housing in desirable areas will continue to be accessible, inexpensive, and open to all. The concept calls for things like extending the minimum lease term to 10 years, reducing selling-apartment subsidies, and capping the income of individuals looking to purchase.
Send Money Easily to Different Countries
How to Send Money to Hong kong
How to Send Money to China
How to Send Money to Malaysia
How to Send Money to Japan
The Cost of Raw Materials and Labor Increases
Due to the pandemic and the crisis in Ukraine, prices for materials and labor have lately skyrocketed. Investors are concerned that the price of the building will be too expensive. As a result, the new home may cost more or take longer to build because individuals would typically look for ways to reduce greater labor costs.
Prices are typically higher in downtown areas because more people like to reside there. For instance, a home nearer the city may be in much greater demand than a home further away, which may result in higher pricing.
The number of people who can afford to live in Singapore is dwindling as the number of people who want to go there increases. It is crucial to remember that increasing demand might result in inferior quality when suppliers attempt to meet demand with constrained resources.
Transfez App can help you transfer money abroad more quickly and efficiently. Transfez Business can also help your business in making transactions abroad. For those of you who want to send money to relatives who are abroad because they are studying, working, or traveling, Transfez will be ready to help. This app is available on Android as well as iOS.
Singapore house price are fantastic, but they certainly have a suitable value. The reasons above are indeed reasonable and quite influential on property prices such as houses in Singapore.