For you Transfez users, there are several things that you must pay attention to when you want to send money from Indonesia abroad. One of them is the daily Transfez rate update. The following is Transfez's update rate today, January 10, 2023.
See Also: A faster and lower-cost way from Singapore to Indonesia to pay BPJS
Transfez Rate Update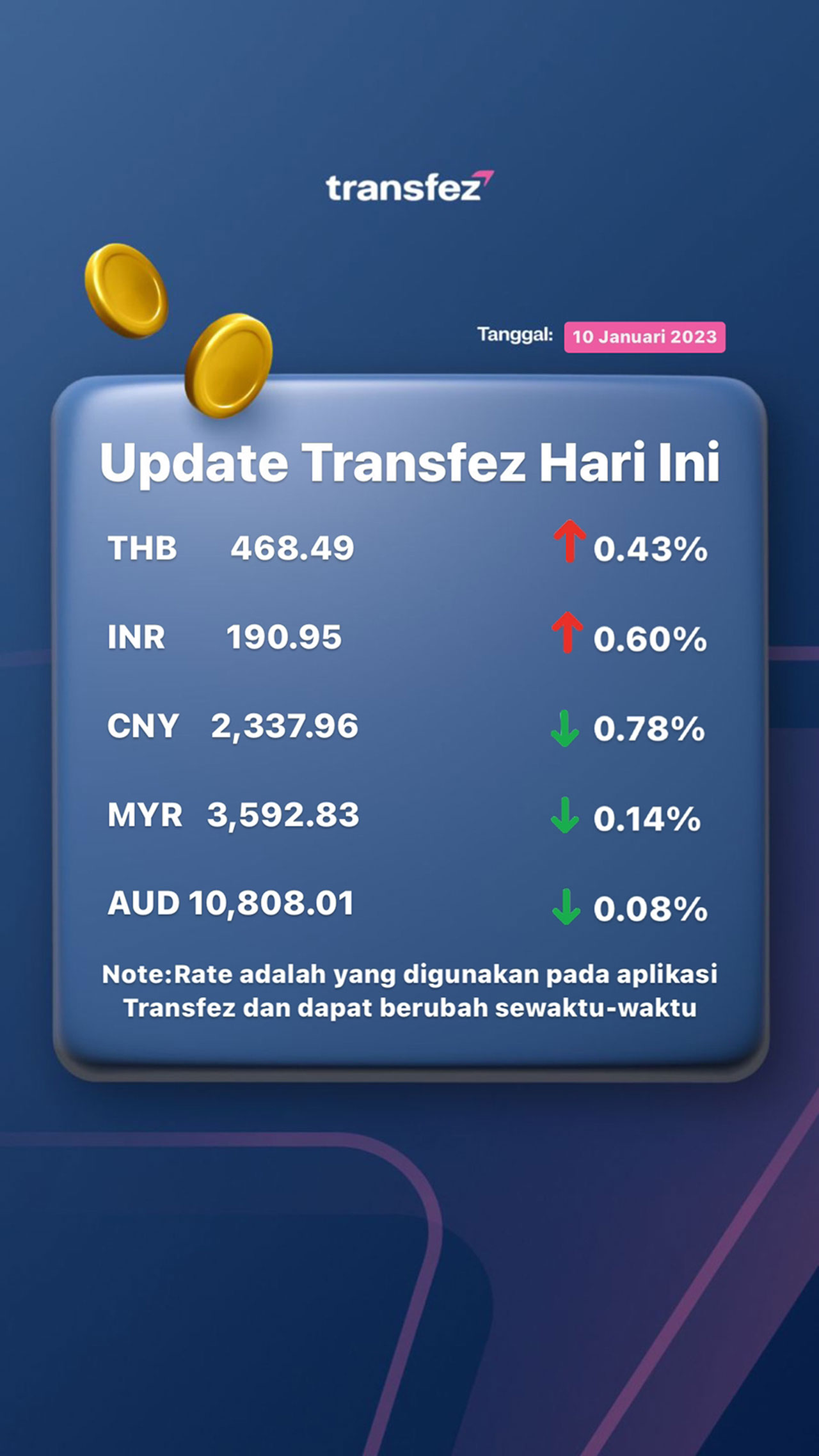 THB 468,49
INR 190,95
CNY 2.337,96
MYR 3.592,83
AUD 10.808,01
See Also: Complete List of World Currency Symbols
THB 468,49 NAIK 0.43%
INR 190,95 NAIK 0.60%
CNY 2.337,96 TURUN 0.78%
MYR 3.592,83 TURUN 0.14%
AUD 10.808,01 TURUN 0.08%
See Also: Update Rate Transfez January, 09 2022
*) Notes
THB = Thailand Baht
INR = Indian Rupee
CNY = Chinese Yuan Renminbi
MYR = Malaysian Ringgit
AUD = Australian Dollar
PHP = Philippine Peso
SGD = Singapore Dollar
GBP = Pound sterling
KRW = South Korean Won
EUR = Euro
JPY = Japanese Yen
VND = Vietnamese Dong
Transfez App can help you transfer money abroad more quickly and efficiently. Transfez Business can also help your business in making transactions abroad. For those of you who want to send money to relatives who are abroad because they are studying, working, or traveling, Transfez will be ready to help. This app is available on Android as well as iOS.