Top 6 Singapore Condo. Visiting Singapore might require many preparations. Whether you come to this country for vacation or business, you will need suitable information for comfortable accommodation while staying in this country. That is why getting information about Singapore condo might be necessary to get. So that you can choose which condo will suit your requirement and expectation.
See Also: A faster and lower cost way from Singapore to Indonesia to pay water bill
Of course, Singapore has many condos in its country. Furthermore, each condo will charge for different price and provide different facilities. So that you need to check accordingly and match the price with your budget. So that you can get a suitable place for living and find the best condos in Singapore to stay. For those who plan to visit Singapore in near future, the following are some of the top Singapore condo to consider.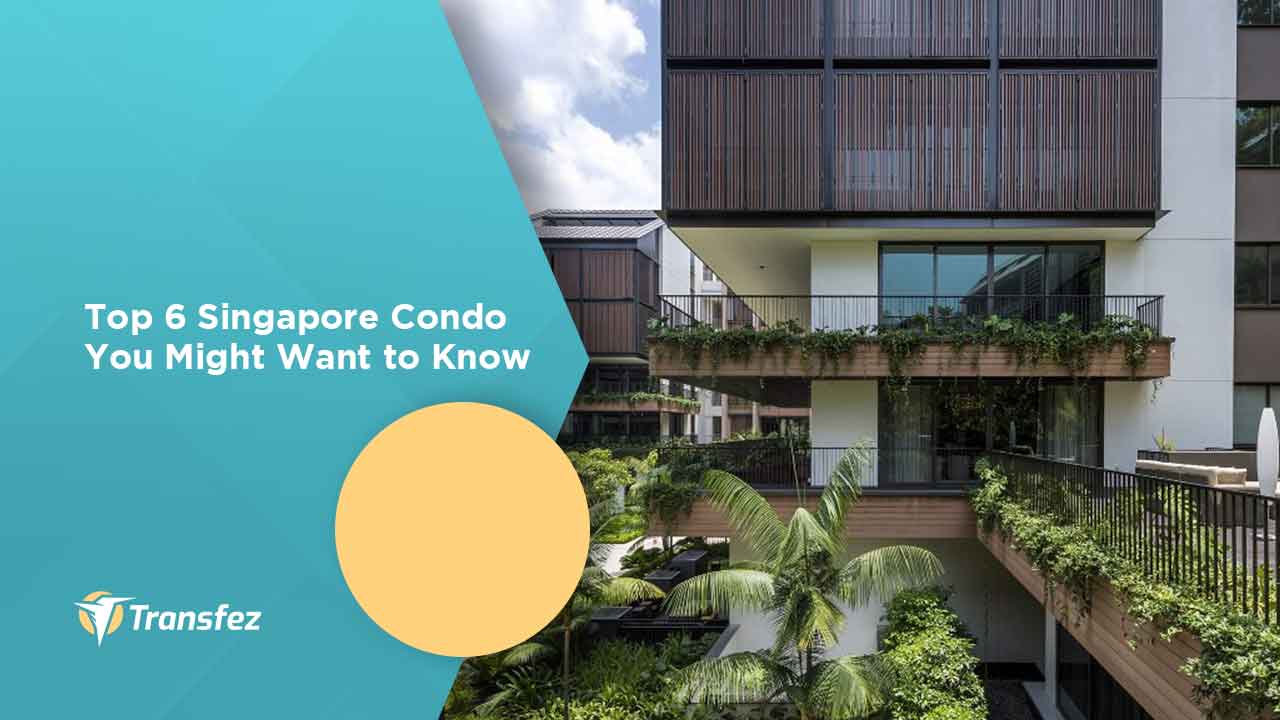 Reflection at Keppel Bay
This condo was completed in 2011 and architect by Daniel Libeskind. This condo is very nice and awesome. It comes with a unique design with many facilities that can make you feel comfortable when you stay in this condo. Not only famous for its service but Reflection at Keppel Bay is also famous for its beautiful surrounding sight.
Therefore, it is one of the best options to select if you have a sufficient budget for staying in Singapore. Since it will be quite expensive to rent a unit in this condo. Not to mention the monthly cost that needs to be paid here to get sufficient support on facilities such as water and electricity.
Send Money Easily to Different Countries
How to Send Money to Singapore
How to Send Money to India
How to Send Money to Hongkong
How to Send Money to China
How to Send Money to Malaysia
Pearl Bank Apartment
The name is similar to the shape. Pearl bank apartment is a Singapore condo with a shape that looks like a half pearl. It locates on the corner of the street and was once the tallest apartment in this country.
It locates near the Outram Park MRT station and was designed by a local architect named Tan Cheng Siong. If you want to stay in this apartment, you need to make sure that you have a sufficient budget. However, not to worry since this old apartment is considered cheaper than the newest apartment in this area.
See Video How To Easily Send Money International
The Interlace
If you are looking for a Singapore condo with unique design and luxury facilities, then you can count on The Interlace. This apartment was built in 2013 by Ole Scheeren and looks like a Jenga. That is why many Singaporean called this condo a beautiful and unique condo in Singapore.
Furthermore, this condo receives some prestigious awards for its unique design. Therefore, if you feel curious about this place, you can decide to choose to live in this condo. No worry about facilities, here you can find a waterpark, nice garden and terrace, swimming facilities, and many more. So that you can spend all the day comfort if you chose to stay here.
How to Open a Bank Account in Australia
How to Open a Bank Account in Hong Kong
How to Open a Bank Account in China
How to Open a Bank Account in India
How to Open a Bank Account in Japan
How to Open a Bank Account in Malaysia
Orchard Scotts Residence
One of the famous Singapore condo is Orchard Scotts Residence. Every time many foreigners choose to stay in this beautiful condo whether for vacation or a longer stay.
This place was built in 2008 and is located on one of the most strategic roads in Singapore. It is located on the Orchard Road shopping belt so that you can find many shops around the area.
Furthermore, it is also located in the city center so that you can easily reach any attraction from here within a short distance. Therefore, if you want to enjoy a nice holiday with your family or friends, this residence can be the best selection to choose from.
Sculptura Ardmore
Another interesting place for living in Singapore is Scluptura Ardmore. This is one of the unique Singapore condo that was completed by the year 2014. The condo was built by an international architect named Carlos Zapata.
It is also one of the most luxurious condos in Singapore that offers not only a great design but also a great facility inside it. Therefore, for those who have more budget and wish for luxury living, this place can be a good option to select while staying in Singapore.
The Olive
The next Singapore condo that is also unique and awesome is The Olive. This condo was completed in 2013 by Mok Wei Wei. The design of the building is quite interesting and full of green concepts. So that it offers the specific experience of living in the middle of Singapore country.
Furthermore, this apartment also offers complete facilities and an awesome view. So that anyone who decides to stay in this place will feel no regret. With a nice sky terrace on every level of the apartment, anyone who stays in this condo will get a chance to see a nice view surrounding the place.
By having suitable information related to the top Singapore condo above, you can select a nice place for living in this country. Whether you plan to stay in Singapore for a temporary or for a longer period, a nice place to stay is the key to your comfort living.
Transfez App can help you transfer money abroad more quickly and efficiently. Transfez Business can also help your business in making transactions abroad. For those of you who want to send money to relatives who are abroad because they are studying, working, or traveling, Transfez will be ready to help. This app is available on Android as well as iOS.
Therefore, get as much information about Singapore condo before you reach the country. So that you can get the best place to enjoy the country and get suitable facilities as you want it.