What are the top medical universities in Kazakhstan? Perhaps Europe is the ideal destination for seeking knowledge in the field of health or medicine.
But who would have thought that the top medical universities in Kazakhstan are also the best in Central Asia? This country is a Soviet-oriented country. The official language they speak is Russian.
Kazakhstan itself is a large country. Although this country is quite young, it is a developed country and the most developed among its neighbors.
If you want to continue studying in the field of medicine with a Bachelor's to Doctoral degree, it is very necessary to understand or study the Russian language.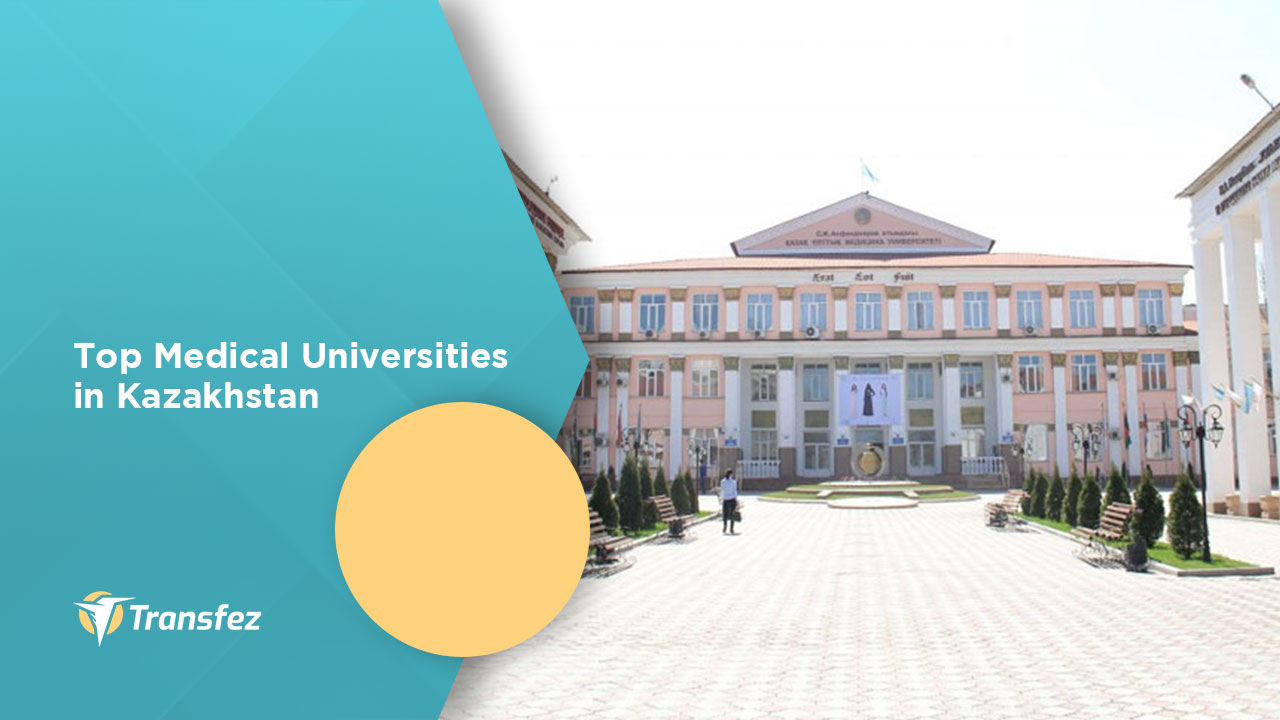 Nazarbayev University
Nazarbayev University is the first top medical universities in Kazakhstan that established English as the language of instruction. The university's teaching style is embracing the American style of teaching and certainly has broad links such as global service networks.
The main aim of the founding of Nazarbayev University is to improve the health care system in all corners of Kazakhstan. This has greatly influenced the transformation of the hospital care system in Kazakhstan.
It is not only the treatment system that has transformed, but the medical learning system has also developed quite well. Entrance to this college has strict requirements to network with prospective students who apply. High TOEFL and IELTS scores make students must study extra to improve their English test results.
Al-Farabi Kazakh National University
Al-Farabi Kazakh National University is a renowned university in the Republic of Kazakhstan which was the first to pass the state certification. This top medical universities in Kazakhstan is also in the general ranking among all universities in Kazakhstan. One of the awards he has ever received is CIS for achievements in the field of quality and service.
Al-Farabi Kazakh NU besides being a member of the International University Association, this university is also a member and founder of the Eurasia University Association where this association was founded by the Great University Charter which was signed in Bologna.
Al-Farabi Kazakh National University has a scientific research center, 16 faculties, 67 departments, and 32 institutes. More than 2 thousand professors are teaching staff at this university.
With the university's brilliant reputation, at least nearly 50 of the country's distinguished figures are graduates. more than 400 international universities have established links with Al-Farabi Kazakh National University and run student exchange and internship programs from various countries.
See Also Articles About Top Universities in the World
Top University in USA
Top University in Canada
Top University in Texas
Top University in France
Top University in Florida
Top University in California
Top University in Pune
Top University in UK
Top University in China
Top University in Asia
Top University in Australia
Karaganda University
In Kazakhstan, the name Karaganda University is popular and well-known. This top medical universities in Kazakhstan addresses the needs of Kazakhstan students and is committed to leading change and building a sustainable society. True to its name, Karaganda Economic University always provides quality teaching for its students and the dynamic surrounding community.
The Karaganda University is a member of the leading human and economic universities in Kazakhstan. Graduates from this economics campus are claimed to be able to compete globally and can lead an international organization wherever the graduates are.
The intellectual ability of graduates of the Economics University of Kazakhstan is quite high and able to adapt to various conditions from the socio-economic aspect.
This university offers scholarships for outstanding students who want to study economics. If you want to know more details, you can visit the official website of the Karaganda Economic University. Please note that this University also opens a Medicine program.
See Video How To Easily Send Money International with Transfez
Eurasian National University L.N. Gumilyov
Eurasian National University named after L.N. Gumilyov was founded in 1996 by the Nursultan Nazarbayev Initiative, then President of Kazakhstan.
Based on reliable sources, Gumilyov university was founded by a combination of educational institutions, the Akmola Institute of Civil Engineering and the Pedagogical Institute of Akmola.
By merging the two institutes into one university, UN Gumilyov expanded its teaching field and opened 28 scientific institutes, military departments, 13 schools, and cultural and educational centers.
Educational levels at this top medical university in Kazakhstan include a Bachelor's degree to a Doctoral degree. based on the programs opened at this university, there are 65 undergraduate programs, 68 master's programs, and 38 doctoral programs.
Several important achievements of UN L.N. Gumilyov recorded by history, among others, is ranked 418 international universities, ranked 33rd in the QS Emerging Europe and Central Asia University, and several other international rankings.

Conclusion and Closing
Although some universities use English as the language of instruction, it is also necessary to study Russian as the official language and colloquial language in Kazakhstan.
This is important for those keen to join the top medical universities in Kazakhstan. Every prospective student who wants to enter an international university in Kazakhstan must have a high TOEFL or IELTS test result.
If not, then the university will still be rejected administratively because it is considered to be incapable of understanding the teaching during the lecture.
Furthermore, it is also necessary to find out about tuition fees. Tuition fees in Kazakhstan vary from $200 to $5000 per year depending on what program you take and how much you save daily.
Transfez App can help you transfer money abroad more quickly and efficiently. Transfez Business can also help your business in making transactions abroad. For those of you who want to send money to relatives who are abroad because they are studying, working, or traveling, Transfez will be ready to help. This app is available on Android as well as iOS.
 
For foreign students who want to study in Kazakhstan, it is usually required to have sufficient savings funds so that a study visa to Kazakhstan is approved by the Kazakh immigration authorities.