The world's top Universities for psychology are mostly located in America. Therefore, for those who are looking for the best place to pursue this major, you should prepare all administrative requirements related to studying in the USA. Including preparing a passport and VISA for academic requirements that are also needed later.
See also how to send money easily from Indonesia to 50+ Countries with Transfez App
Of course, America is a developed country that has a very good education system compared to other countries in the world. However, there may still be many who ask, why to choose America as a place to study psychology. For more information, just look at the following paragraphs.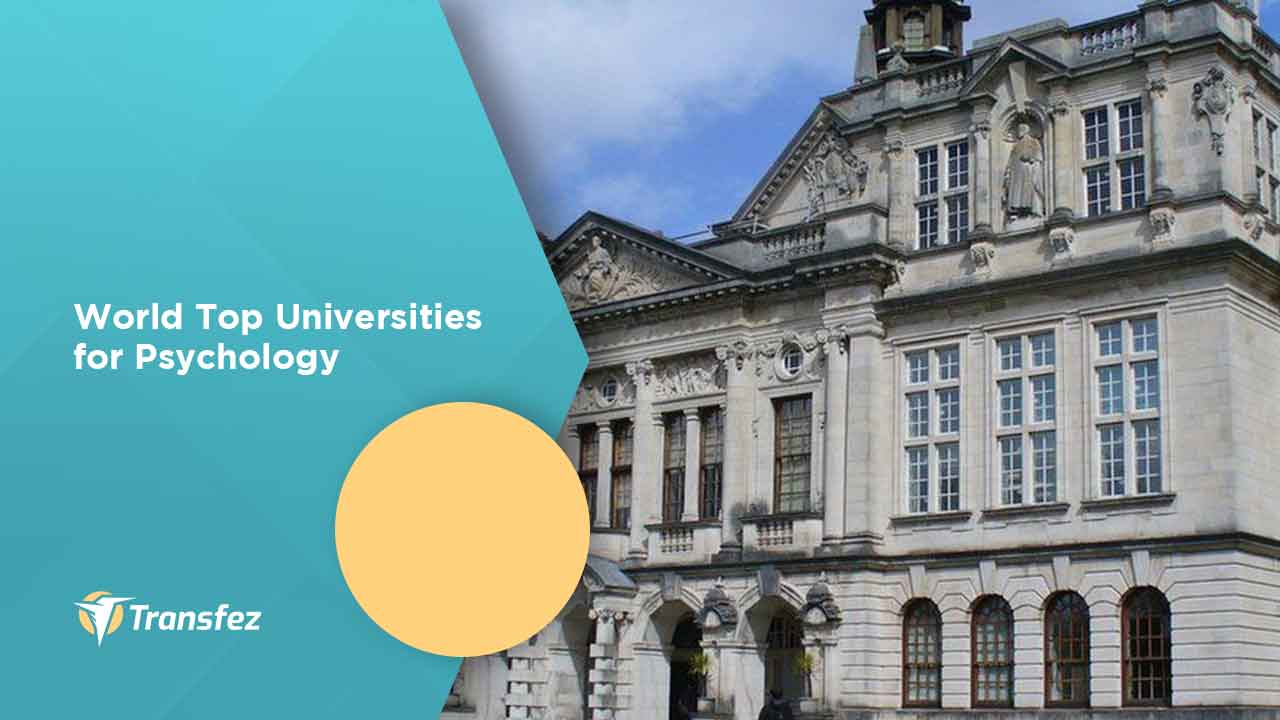 Reasons to Choose Top Universities for Psychology in the USA
There are several underlying reasons why choosing a psychology major in college place in America is highly recommended. Although one of the obvious reasons is that the top Universities for psychology in the world ranking comes from this country. However, there are still some other interesting reasons.
• High Quality of Education
Choosing the best Universities can provide a high quality of education and knowledge. Most top universities have brilliant teaching programs with the support of qualified and experienced teaching staff. Thus, there is no doubt about the results of education obtained.
• Optimal Support Facilities
As a top Universities for psychology, most of these well-known campuses have optimal supporting facilities. So that students can complete their studies comfortably.
• Recognition from many of the World's Major Companies
Of course, the top universities for psychology have the recognition of many large companies. So that graduates from this kind of Universities will find it easier to get a job in the future.
See Also Articles About Top Universities in the World
Top University in USA
Top University in Canada
Top University in Texas
Top University in France
Top University in Florida
Top University in California
Top University in Pune
Top University in UK
Top University in China
Top University in Asia
Top University in Australia
Harvard Universities
Harvard Universities is also known as one of the prestigious campuses even at the world level. In America itself, this Universities is included in the best campus ranks. Not only a favorite but this top Universities for psychology in the USA also has a history that is quite astonishing.
Harvard Universities is the oldest campus in the United States. The campus was founded in 1636. Harvard Universities has always colored history by making achievements. This of course makes Harvard one of the most famous universities. Not only in America but the fragrant name of this campus has even gone global.
Universities of Michigan – Ann Arbor
Another top Universities for psychology is the Universities of Michigan – Ann Arbor. This place is completed with excellent facilities to support the student finishing their study well here.
Furthermore, the campus offered incredible selections of psychology majors from bachelor's degrees to master degrees and doctoral degrees.
Stanford Universities
There is also another top Universities for psychology in the USA, namely Stanford Universities. This Universities may have been heard very often by students. Even many students from outside the U.S. know it.
If viewed from its location, it is known that Stanford Universities is located in the Silicon Valley area. The campus is always encouraged to give birth to the best achievements through its graduates.
This is why this campus has always been a target for many talented and accomplished people.
Yale Universities
Yale Universities is the top Universities for psychology located in New Haven, Connecticut. This Universities was founded in 1701 so it can be said to be one of the oldest universities in the American region.
Not only that, but the Universities also has many interesting elective programs, including its psychology majors. So do not be surprised if Yale Universities is a reference for students who want to study the science of psychology.
Universities of California – Los Angeles
The next top Universities for psychology is the Universities of California, Los Angeles which is also widely known by the name term UCLA. In general, this Universities is ranked 30th in the world for the best Universities.
On the other hand, UCLA is also one of the top 10 universities with the best psychology majors in the world. So, it's no wonder that UCLA is always in demand by students both locally and foreigners.
Universities of Washington – Seattle
Not only as of the top Universities of psychology in the world, but the Universities of Washington – Seattle is also the best Universities with the seventh rank in the world.
This is revealed in the information listed on the official website of the Universities. Thus, of course, this Universities is one of the right choices for those who want to continue their education in the field of psychology in particular.
Columbia Universities
Finally, Columbia Universities is the top Universities for psychology located in New York, United States. Supported by experienced teaching staff and fantastic campus facilities, Columbia Universities is one of the favorite universities for many students in the world. Joining the Universities is expected to provide a good future and employment opportunities.
Looking at the information related to the top Universities for psychology above, of course, it is quite clear that the country with the best campus for this major is generally America.
Transfez App can help you transfer money abroad more quickly and efficiently. Transfez Business can also help your business in making transactions abroad. For those of you who want to send money to relatives who are abroad because they are studying, working, or traveling, Transfez will be ready to help. This app is available on Android as well as iOS.
Not those other countries cannot be destinations for study in the field of psychology, but having America will give the best results. So that in the future, of course, students who complete their studies on the campus can get a better future as well.