What is top universities in Cebu Philippines? Philippines not only has very beautiful and iconic tourist attractions, but this country also prioritizes education such as universities or institutes. Not a few currently established universities use English as their language of instruction.
See Also How to Send Money Easily from Indonesia to Philippines with Transfez App
In Cebu, one of the big cities in the Philippines, there is a top Universities in Cebu to use as a reference when continuing to study.
What Is Top Universities in Cebu?
The cost of living in the Philippines, especially in the city of Cebu is not as expensive as in Europe or America. This is because the Philippines is still a developing country and is in the Southeast Asia region.
There are at least 5 Best Universities in Cebu as a destination for learning and developing self-competence.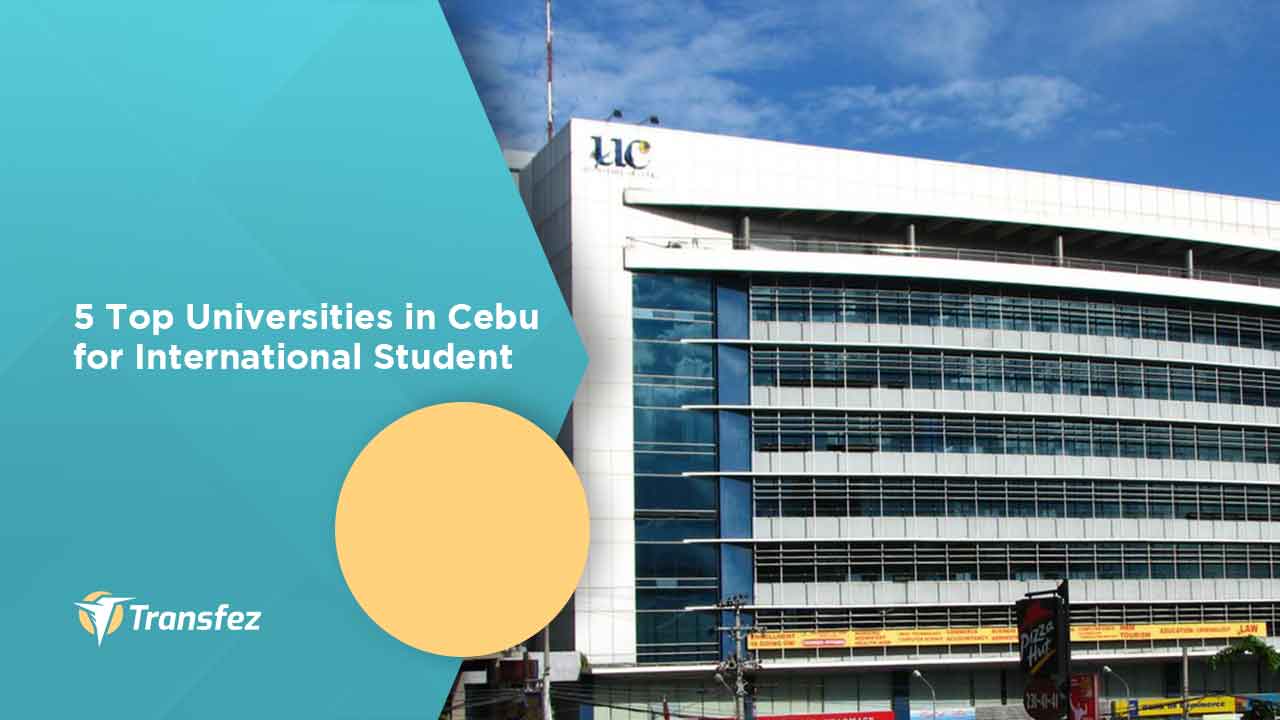 Universities of San Jose-Recoletos
The Universities of San Jose-Recoletos (USJ-R) as a top Universities in Cebu is widely recognized for consistently providing quality Christian and community Education. J-R is a non-profit higher education institution located in Cebu City.
Total enrolment is 14,999 students. USJ-R consists of 12 academic departments and colleges, features more than 180-degree programs, and has 5 centres of excellence and development.
However, the programs are higher education degrees such as masters and doctorates in several fields of study. The amazing part is, that degree-seeking students can choose a major in everything from business and accounting to computer science.
In addition, many of the Universities's top-level master's and doctoral programs are among the best in the Philippines.
See Also Articles About Top Universities in the World
Top University in USA
Top University in UK
Top University in China
Top University in Asia
Top University in Australia
Cebu Medical Institute
Located in Cebu City, the Institute of Medicine as a top Universities in Cebu, is part of the larger Velez College. Since 1957, CIM has provided training to create a "Doctor with a Heart" according to its motto. They offer first-rate medical degrees and research done in collaboration with world-renowned institutions such as Cornell Universities, Virginia Polytechnic Institute and State Universities, Pennsylvania State Universities, etc.
Since 1996, CIM has enjoyed Centre of Excellence status conferred by the Philippine Center for Higher Education. Cebu Medical Institute not only provides education at a bachelor's level, but this institute is also able to accommodate students who want to take a Master's or Doctoral degree.
Graduates of this institute are always openly accepted by private hospitals or Philippine government hospitals because the quality of education they maintain has been maintained until now.
Cebu Universities
The Universities of Cebu, which is also a top Universities in Cebu, was originally the Cebu College of Commerce, which quickly became a world-renowned Universities. This Universities adheres to the principle of "No Increase in Tuition Fees". This Universities was founded in 1964 in Cebu City.
The Universities of Cebu has been recognized by the Association for Accreditation of Colleges and Universities of the Philippines. That way, the Universities of Cebu has officially pocketed the status of Accreditation A.
In its teaching system, the Universities of Cebu prioritizes efficient Education services and becomes an active catalyst for its students. Not only the academic side is considered, but the Universities of Cebu is also trying to foster an appropriate organizational culture and foster productivity at work.
PHINMA Southwest Universities
Southwestern Universities PHINMA is one of the international universities in the city of Cebu. It is also a top Universities in Cebu and the first medical Universities outside Manila.
In 1964, the impact of major devastation that required massive rehabilitation in the city of Cebu was carried out simultaneously and resulted in PHINMA Southwestern Universities.
Some of the positive things claimed by these universities include the large number of students receiving scholarships. At least one in three students studying at a Universities for scholarship assistance.
Despite the difficulty of studying in the medical department, students entering this Universities have at least an 80% chance of graduating with good honours.
Not only graduating from college, but students who have graduation certificates also are not difficult to find work. According to data stored by universities, most of their graduates find it easy to get a job in their field.
Universities of The Philippines Cebu
The Universities of the Philippines Cebu is one of the oldest in the Universities of the Philippines system of units outside of Luzon. The Universities was founded in 1918 as a satellite campus of the Universities of the Philippines Diliman.
There is no doubt about the quality of the lecturers and facilities at the Universities of the Philippines Cebu. Since it is a top Universities in Cebu with a good grade.
To support the student learning process, the Universities provides complete facilities that can be used by students in understanding the subjects being taught. On-campus, there is a chemistry-biology lab which is adequate for researching synthetic nanomaterials and various other biochemistry products.
The educational environment in the Philippines mainly in the top Universities in Cebu is quite comfortable for overseas students who want to study there. Not only cheap in terms of cost of living, but also the Filipino people are friendly and have a high tolerance.
Transfez App can help you transfer money abroad more quickly and efficiently. Transfez Business can also help your business in making transactions abroad. For those of you who want to send money to relatives who are abroad because they are studying, working, or traveling, Transfez will be ready to help. This app is available on Android as well as iOS.
Such non-technical support is what makes overseas students choose universities in the Philippines.
However, the general thing that must be mastered is an international language such as English. For that, it is necessary to study English before starting the college.