What are the top universities in Croatia? When it comes to football, surely many still remember the football athlete Luka Modric. A Croatian player who until now has been a player for the club Real Madrid. Croatia is a European country located in the central and south-eastern parts of the European continent.
See Also How to Send Money Easily from Indonesia to Croatia with Transfez App
Education in Europe is one of the best of all the continents in this part of the world. That is why consider to choose a top Universities in Croatia will not you feel regret.
Even so, Croatia has its mother tongue. However, it is possible that they also use English in their University environment. Below will be described 4 Top Universities in Croatia that can be used as a destination for continuing education with Bachelor's, Master's, to Doctoral degrees.
What is Top Universities in Croatia?
One example, Zagreb as the capital city of Croatia there are top universities to choose from. There are still many big cities in Croatia that have the best universities in Europe.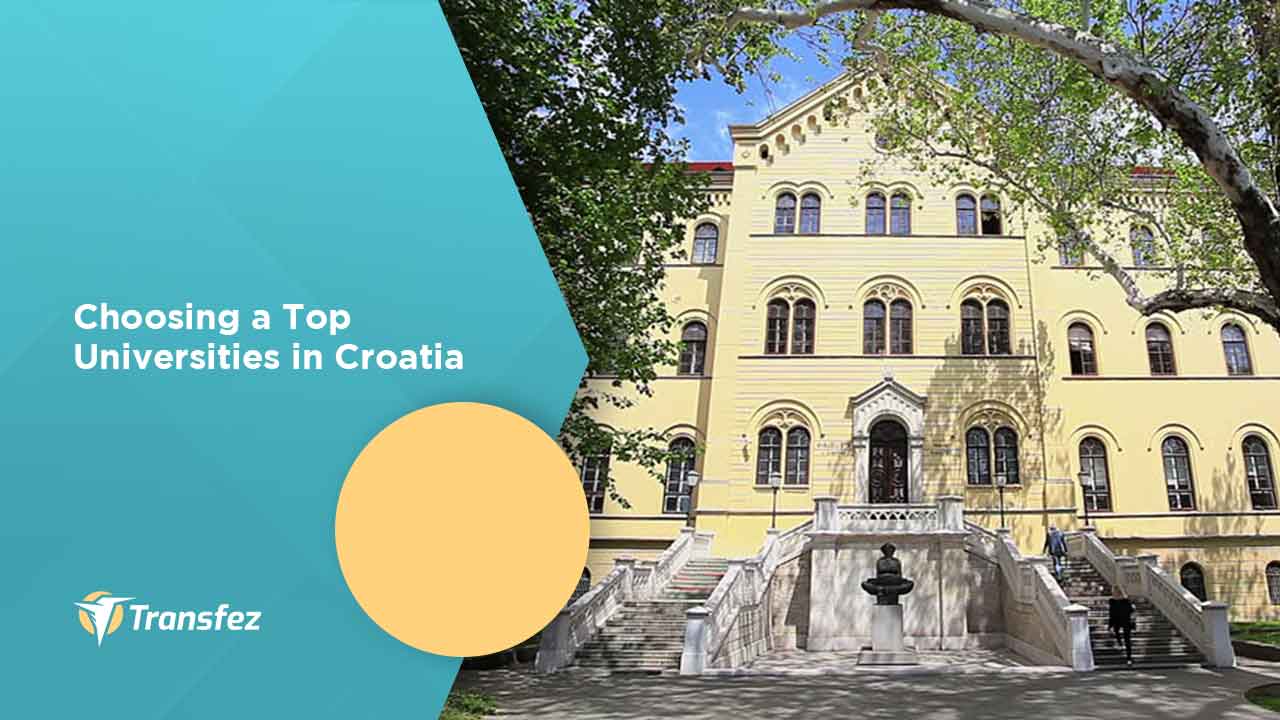 Universities of Zagreb
The Universities of Zagreb is definitely a top Universities in Croatia in the city of Zagreb which is located in the northwestern part of Croatia. This Universities is the biggest in Croatia until now.
Starting from the decree of a Holy Roman Emperor Leopold I where the emperor gave the order to establish a Jesuit academy in the kingdom of Zagreb. With the development of the times, this academy developed and turned into the Universities of Zagreb in 1869.
The Universities offers various faculties for students who wish to study there. There are 7 scientific fields in which there are many faculties. One of the most scientific fields at the Universities of Zagreb is the Faculty of Engineering.
12 engineering faculties can be chosen by prospective domestic and foreign students. The level of education at this Universities is not only up to a Master's or Bachelor's degree, 72 Departments offer courses with a Doctoral program.
In addition to Engineering, prospective students who want to become scientists in the biomedical field can enroll at the Universities of Zagreb with 4 study options. This Universities has become a Public Research Universities with the opening of many research-oriented fields of study.
See Also Articles About Top Universities in the World
Top University in USA
Top University in Canada
Top University in Texas
Top University in France
Top University in Florida
Top University in California
Top University in Pune
Top University in UK
Top University in China
Top University in Asia
Top University in Australia
Rijeka Universities
Rijeka Universities or also known as UNIRI is a top Universities in Croatia that was founded in 1973. Rijeka Universities is a modern Universities in the European Region. There are at least 13 faculties that are oriented toward scientific research, and world socio-economics.
Rijeka Universities is the only innovative Universities dedicated to lifelong Universities learning and development. Even though it looks young compared to the Universities of Zagreb, Rijeka Universities is currently ranked in the top 500 universities in the world.
For students who have interests and talents as entrepreneurs, Rijeka Universities can develop the entrepreneurial potential of their students while studying there. this indicates that Rijeka Universities always pays attention to the needs of students to provide the best service and make their students the best graduates in Croatia.
Universities of Split
Split Universities was founded in 1974 in the city of Split with the opening of 10 faculties and 1 academy. This top Universities in Croatia is more or less different from the modern and advanced Rijeka Universities.
There are at least 25,000 students registered and studying at the Universities. The Universities of Split has focused on research and has open bachelor's and postgraduate programs.
Although it does not open a Doctoral program, the Universities of Split is one of the targets of students in Croatia so that they can study and graduate this place.
The Faculty of Medicine at the Universities of Split is one of the favourite faculties for international students because there are English courses as the language of instruction during their studies.
Not only provide many excellent majors, but the Universities also has numerous facilities for its students. Therefore, if selecting this college, the student will be able to comfortably finish their study here. Everything has been set up accordingly such as the laboratories, the library, and many more.
Dubrovnik Universities
This top Universities in Croatia is arguably a young Universities because it was founded in 2003 in the city of Dubrovnik. within the organizational structure of the Universities of Dubrovnik, there are seven scientific departments or seven majors to choose from.
Therefore, the student needs to carefully define which major will be the most suitable one.
The Universities of Dubrovnik focuses on Engineering although there is one field of art. Perhaps Engineering and the arts are the most in-demand fields in Croatia.
To improve the quality of teaching at the Universities of Dubrovnik, the management decided to obtain the HRN EN ISO 9001:2002 certificate. There is not much to talk about but this Universities may someday become the best Universities in Croatia.
Transfez App can help you transfer money abroad more quickly and efficiently. Transfez Business can also help your business in making transactions abroad. For those of you who want to send money to relatives who are abroad because they are studying, working, or traveling, Transfez will be ready to help. This app is available on Android as well as iOS.
As usual, the cost of living in a European country like Croatia is not trivial. For students in the Asian Region, studying and living in Croatia is quite expensive. In addition to the need for a study visa where the student must show proof that he has been accepted at a Universities in Croatia, a student must have a minimum allowance of 500 Euros per month.