What are the top universities in Finland? Finland is one of the countries that is a study destination for several students from foreign countries. So do not be surprised if the top Universities in Finland become the target of foreign students.
See Also How to Send Money Easily from Indonesia to Finland with Transfez App
This is because the ranking of the majority of universities in Finland as a whole is quite good and attractive. Both in terms of ranking in Europe based on the world ranking.
What is Top Universities in Finland?
Of course, it will be interesting to get information about the top universities in Finland including what programs or majors are available at each of these universities. To be clear, here is information about it in detail.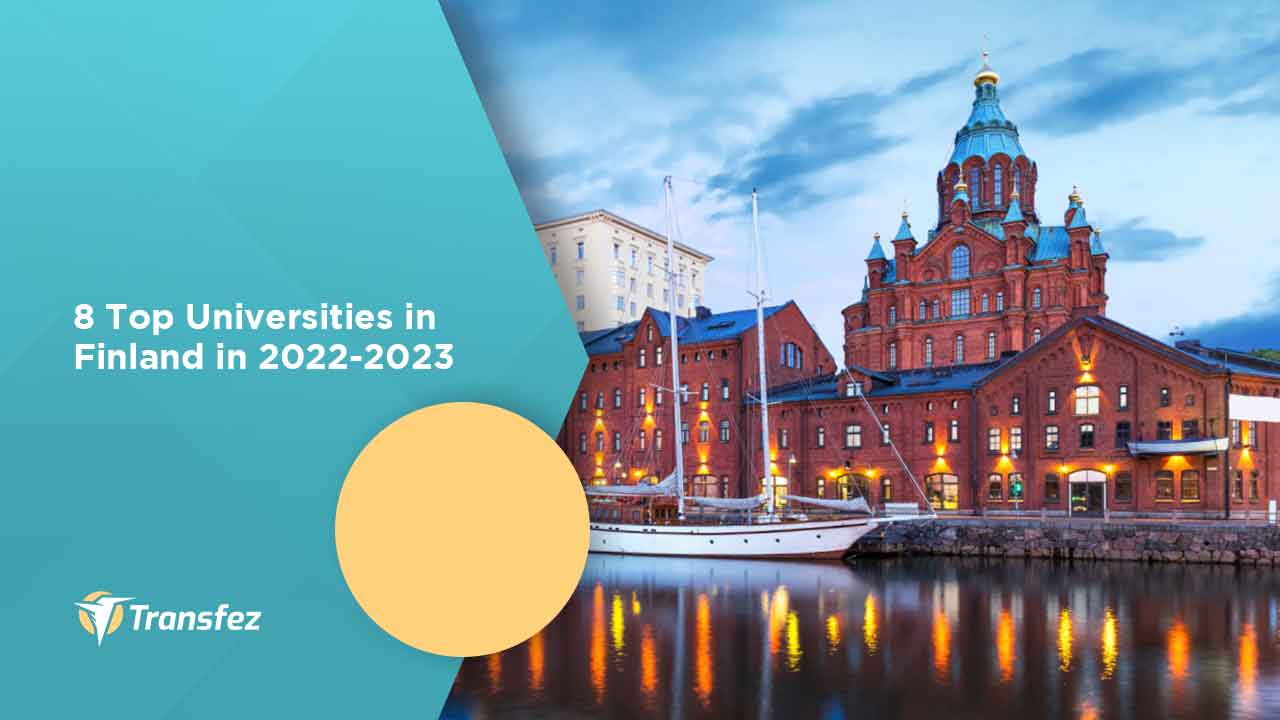 Universities of Helsinki
The first top Universities in Finland is the Universities of Helsinki which is the largest educational institution in the country. The Universities was founded in 1640 and was ranked the 28th best Universities in Europe and ranked 82nd best Universities in the world.
So, it is not surprising that every year not only local students who want to study at the campus, but also students from other foreign countries.
The Universities of Helsinki has several favorite choice majors such as engineering, science, law, medicine, computer, and so on. So that students have the opportunity to choose the most suitable major.
However, you should pay attention to the costs required to be able to join. Because the tuition fee from the Universities is 13,000 to 18,000 Euros per year.
Aalto Universities
Then there is also Aalto Universities which is also a top Universities in Finland. No less prestige than others, apparently this Universities also has a fairly good ranking in Europe. So many idolize the campus and want to be able to feel the study inside this one campus.
Although founded in 2010, Aalto Universities managed to be ranked 52nd in Europe. Not to mention the choice of majors that are quite a lot so students are free to determine the major according to their respective wishes and abilities.
Universities of Turku
If you want to know which top Universities in Finland, then you can also try to enroll at the Universities of Turku. This place is no less interesting than one of Finland's educational institutions engaged in social science.
Moreover, the average tuition fee in this place is around 2,000 to 12,000 Euros only. More economical than any other Universities in the country.
However, the Universities offers few programs for bachelor's degrees. But for master's degrees and doctorate degrees, there are more major options that can be used as options.
See Also Articles About Top Universities in the World
Top University in USA
Top University in Canada
Top University in Texas
Top University in France
Top University in Florida
Top University in California
Top University in Pune
Top University in UK
Top University in China
Top University in Asia
Top University in Australia
Universities of Jyväskylä
Top Universities in Finland this one can also be an alternative place to continue a good course. Because the Universities has a long experience and tracks record since its establishment in 1863. So it can be said to be one of the universities that have been in Finland for quite a long time.
The Universities provides a wide selection of majors. In addition, some interesting facilities can support students to learn more optimally. Therefore, this Universities is among those that are liked and targeted by many students in Finland.
Universities of Oulu
Next, there is also the top Universities in Finland known as the Universities of Oulu. The Universities is also one of the study destinations in the country. So, every year there are many thousands of students who come to apply.
To be admitted to the Universities of Oulu, of course, it must meet the specified administrative and technical criteria. Therefore, it is quite important to prepare all the requirements well.
Lappeenranta Universities of Technology
If you are looking for a top Universities in Finland that focuses on technology, then the Lappeenranta Universities of Technology is the right answer. The Universities, which is also often known as LUT Universities, has many programs and majors ranging from undergraduate, master's to doctoral.
The Universities even provides facilities for its students who want to get a double degree. So that this makes it easier for students to achieve their future to the maximum.
Tampere Universities
Then there is also Tampere Universities which is a top Universities in Finland that uses the English language for instruction. On this campus, there are quite a lot of major options ranging from undergraduate to doctoral.
So do not be surprised if the Universities is among the preferred around Finland itself. Studying here, it will allow the student to have nice knowledge together with a nice environment too.

Universities of Eastern Finland
Finally, the Universities of Eastern Finland is also the top Universities in Finland with a myriad of facilities. The Universities is one of the destinations for students in Finland due to its several interesting program options.
In addition, the Universities also offers various supporting facilities around the campus such as libraries, sports arenas, and so on.
Knowing the information about the top universities in Finland above, can certainly provide clarity on all important things related to the Universities.
Transfez App can help you transfer money abroad more quickly and efficiently. Transfez Business can also help your business in making transactions abroad. For those of you who want to send money to relatives who are abroad because they are studying, working, or traveling, Transfez will be ready to help. This app is available on Android as well as iOS.
Starting from the available majors, and campus locations, to facilities that support the Universities. So that anyone interested in joining among the best universities in Finland will not find it difficult to compare them.