What is top university in Africa? Continuing to study in Africa may not be the hope for many students in the world. However, some situations make some people have to go through this. Therefore, finding a top university in Africa is an important thing to do when it comes to continuing your studies in the country.
See Also How to Send Money to Africa Easily with Transfez App
Africa itself is a country that is still not fully developed. Where education is a difficult thing to get by residents and the quality of education in this country can be said below.
However, that does not mean that top universities in Africa are not worth taking into account at all. If you want to know where the best African campus is, you should check out more information below.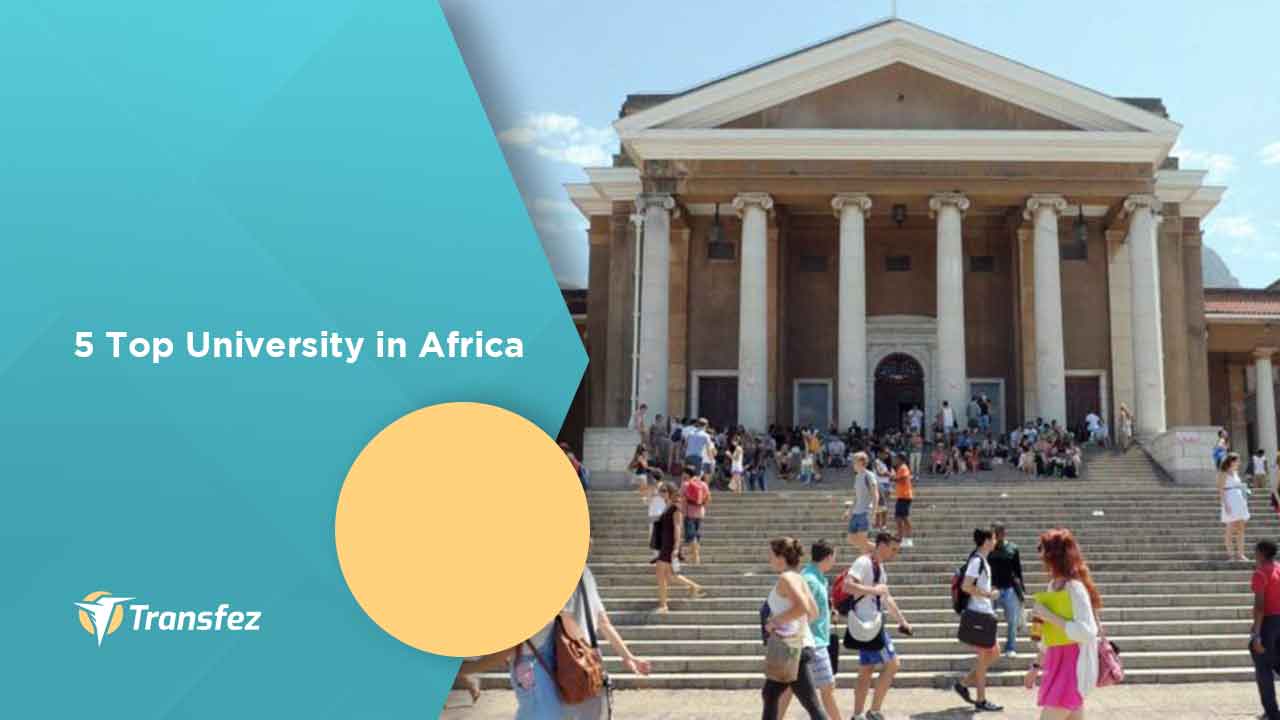 Top University in Africa Options
There are several options for those of you who want to study in Africa. The following is a list of recommended campuses for Indonesian citizens who wish to study in Africa.
University of Cape Town
The top university in Africa that is a favorite among local students is the University of Cape Town. This university offers many programs for bachelor's degrees and is successfully managed as the first rank university in the country.
While compared with the world rank, the university is in rank 269. Therefore, even though South Africa might not have an excellent university, at least this top university in South Africa is still worth considering.
University of Johannesburg
Furthermore, there is also the top university in Africa, namely the University of Johannesburg. It is also a university with quite a good credibility around Africa. So many become the destination of local students in this country. Although the university was founded in 2005 and is relatively new, the University of Johannesburg offers some interesting majors. Call it the department of business, science, and which is quite much in demand, namely the faculty of humanities.
Stellenbosch University
Next is Stellenbosch University also famous as the top university in Africa. This university was established in 1922 and is located in Johannesburg. It is also supported by various kinds of majors whether bachelor's degree, master's degree, or doctorate. So that you can select a suitable major according to your preference of degree too.
North West University
Furthermore, the top university in Africa which also has a good local ranking is North West University. The university was founded in 2004 and is a non-profit institution owned by the African government.
So do not be surprised if the tuition fee to join the university is quite low compared to private universities around the country.
How to Open a Bank Account in Australia
How to Open a Bank Account in Hong Kong
How to Open a Bank Account in China
How to Open a Bank Account in India
How to Open a Bank Account in Japan
How to Open a Bank Account in Malaysia
However, to be able to become one of the students here requires strict administrative and technical requirements.
Therefore, if you are interested in applying to the university, it is necessary to complete all the requirements requested earlier.
If successful, then at North West University there are many interesting majors to learning support facilities that are quite good. So that finishing study in this place feels quite comfortable and fun.
University of Pretoria
The University of Pretoria is another name for a top university in Africa that serves well too. Every year the university accepts many students, especially locals.
Furthermore, there are many interesting majors to select such as arts, business, medical, and engineering. With many supporting systems around the university such as a library or any sports facilities, it gives a balance live for their student. So that reaching a degree in this place can be considered fun.
How to Adapt to The University of Africa
Adapting to a new environment is difficult. Just like when starting to study at a top university in Africa. Many important things must be known as well as accustomed to from the beginning. Studying in this place is much more fun and successful until graduation.
See Also Articles About Top Universities in the World
Top University in USA
Top University in Canada
Top University in Texas
Top University in France
Top University in Florida
Top University in California
Top University in Pune
Top University in UK
Top University in China
Top University in Asia
Top University in Australia
Learn a Local Language
One of the best things that help to adapt to Africa faster is to learn the local language in the country. Because mingling with local students will be easier when able to master the local language. It also shows respect for the original environment. Therefore, prepare yourself by learning this from the beginning when aiming to continue studying in the country.
Understanding The Culture
Each country has its own culture, as well as Africa. In this country, there are many different cultures compared to other countries in Asia or Europe. Therefore, if you want to quickly adapt to the surrounding environment at the top universities in Africa, it is quite important to respect and know what the prevailing culture is. Starting from how to say greetings to avoiding things that are forbidden to do in the country.
Adapting to Local Temperature
Adapting to local temperatures can be difficult. But try to familiarize yourself with the temperature around the country. Africa tends to be quite hot during the day and cold when night falls.
Therefore, maintaining maximum health helps to get through various extreme temperature changes that may occur while in the country.
By looking at some of the information above, of course, determining the choice of top universities in Africa is no longer a difficult thing. Both for local students and students from other countries who have to stay in Africa for a while.
Transfez App can help you transfer money abroad more quickly and efficiently. Transfez Business can also help your business in making transactions abroad. For those of you who want to send money to relatives who are abroad because they are studying, working, or traveling, Transfez will be ready to help. This app is available on Android as well as iOS.
Choosing the best university location in the country is quite important to support the convenience of learning. Therefore, you should consider joining a university that is ranked the best in Africa. So completing studies in this country will not bring many obstacles.