What is the top university in Australia? Australia is a country on the Australian continent inhabited rapidly after Europeans came to the continent. This country is a developed country in terms of economy and terms of education.
See Also Articles About Top Universities in the World
Top University in USA
Top University in Canada
Top University in Texas
Top University in France
Top University in Florida
Top University in California
Top University in Pune
Top University in UK
Top University in China
Top University in Asia
Top University in Australia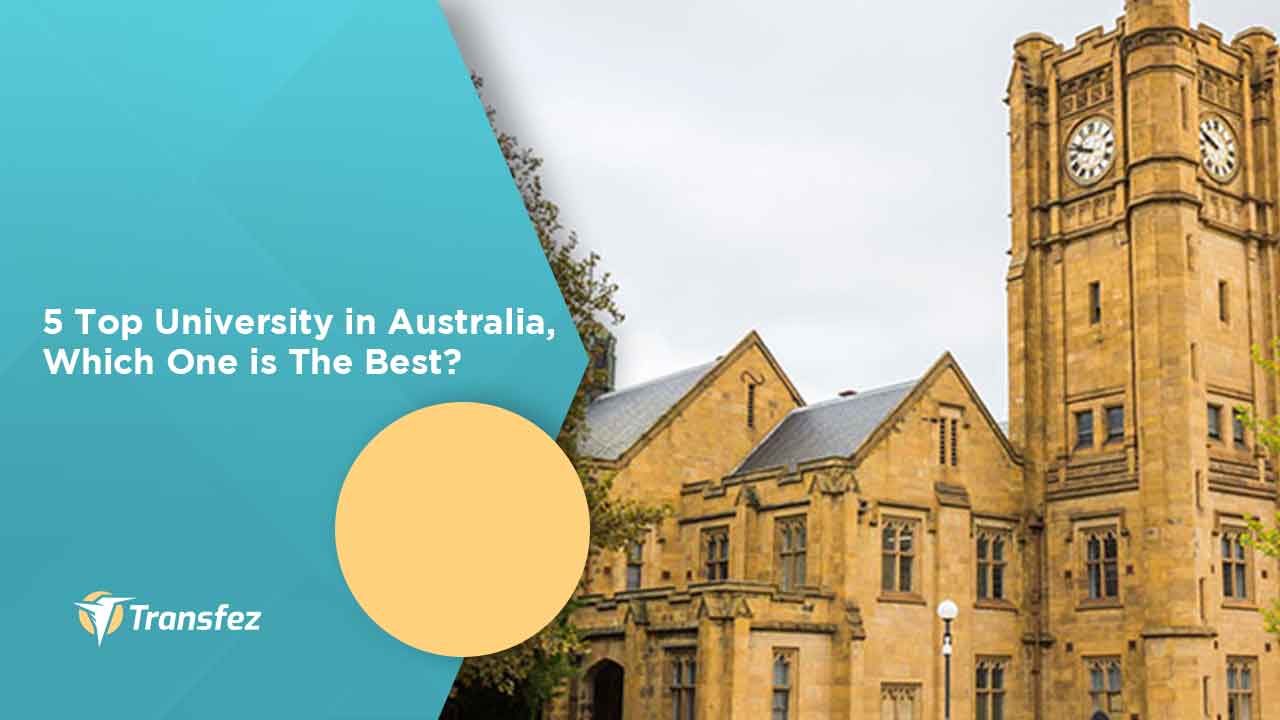 There is a top university in Australia that can be used as references or goals for obtaining a bachelor's, master's, or doctoral degree. For that, below are some of the top universities in Australia that might be your goal in studying in the land of kangaroos.
Australian National University
The Australian National University is the first and most sought after by students in the country as well as by students in other countries. This top university in Australia was founded by the Australian Parliament in 1946.
The name of the university is not just a name for this university. Various fields of science can be found in this place. The faculty most targeted by students, the first in the Faculty of Engineering and Computer Science.
It is not surprising that this faculty is popular because this field of science has many fields of work now and in the future. The Faculty of Health and Medicine can be an alternative destination if Engineering is a field that is too difficult. In Indonesia, this faculty is one of the most expensive faculties in terms of tuition fees. For that, it is better to prepare sufficient funds in addition to the fairly high cost of living in Australia.
See Video How To Easily Send Money to 50+ Countries
University of Melbourne
Who does not know the name Melbourne? Melbourne is an iconic city in Australia that is visited by many foreign tourists. In this city stands The University of Melbourne, also known as Victoria University. It was founded in 1853 and is one of the oldest universities in Australia. Unmitigated, this top university in Australia is a member of the Group of Eight (Go8) and University 21 (U21).
The Group of Eight contains Australia's best and oldest research universities, while 21 universities are the world's leading university associations that take research seriously for the benefit of science.
As seen in the outline, this university has 10 general academic units of science. Law and Legal Studies graduates from this university are sure to be targeted by various firms. The University of Victoria's Law and Legal Studies is ranked in the top 10 in the world.
Send Money Easily to Different Countries
How to Send Money to Australia
How to Send Money to Turkey
How to Send Money to United Kingdom
University of Sydney
This is another top university in Australia. The University of Sydney is also a member of the Group of Eight. The University of Sydney was founded in 1850, which is older than the University of Melbourne. It is not easy to enter and study at the university. It takes a qualified intelligence and sufficient funds to be able to enter this university.
Although there are 9 faculties, the University of Sydney has education levels from undergraduate to doctoral. Many graduates from the University of Sydney have become important officials in Australia. History records that at least 7 prime ministers of Australia graduated from this cool university. 5 Graduates from this University have also received Nobel Prizes.
University of New South Wales (UNSW)
The University of New South Wales is not as old as the University of Sidney, but this university is no less top than some of the universities above it. Founded in 1949 in Kensington, Sydney, the university is ranked 4th best in Australia and 43rd best in the world. This ranking is not easily obtained by other universities that only rely on the age of a university.
The top university in Australia has also long been a member of the Group of Eight and University 21. The University of New South Wales has long started research and has the status of a public research university.
Educational levels that can be taken are bachelor's, master's, and doctoral degrees. There are 9 faculties to choose from. The fields of art and design, social sciences, business sciences, and engineering are faculties for students enrolling at New South Wales universities.

University of Queensland
The University of Queensland is a member of the Group of Eight and 21 Universities, most of which bear the name Public Research Universities. This university is the top university in Australia.
The university is older than the University of New South Wales, founded in 1909 in Brisbane. The University of Queensland building is very nice like a fort. For those of you who want to enter this university, several conditions are needed to meet the standards they set.
One of the important things, to enter this university, is the ability to speak English. This can be obtained by following and passing the ELP program. 6 faculties can be chosen according to the interests and abilities of each prospective student at the University of Queensland.
Australia's first governor, Quentin Bryce, is a graduate of the University of Queensland. It should also be noted that university graduates and university staff are awarded the Nobel Prize.
Transfez App can help you transfer money abroad more quickly and efficiently. Transfez Business can also help your business in making transactions abroad. For those of you who want to send money to relatives who are abroad because they are studying, working, or traveling, Transfez will be ready to help. This app is available on Android as well as iOS.
 
Australia does have many university options. However, to be able to study at the top university in Australia above, the funds prepared are not small. At least in the early years of studying in this country. If you have free time or lighten the burden on your parents, working part-time can be a way of supporting your life while you are there.