France is not only a good place for vacation, but it is also a good choice for studying. There is a top university in France that offers many majors and scholarships. Therefore, planning to study in this country is a good plan to perform.
See Also Articles About Top Universities in the World
Top University in USA
Top University in Canada
Top University in Texas
Top University in Florida
Top University in California
Top University in Pune
Top University in UK
Top University in China
Top University in Asia
Top University in Australia
Top University in France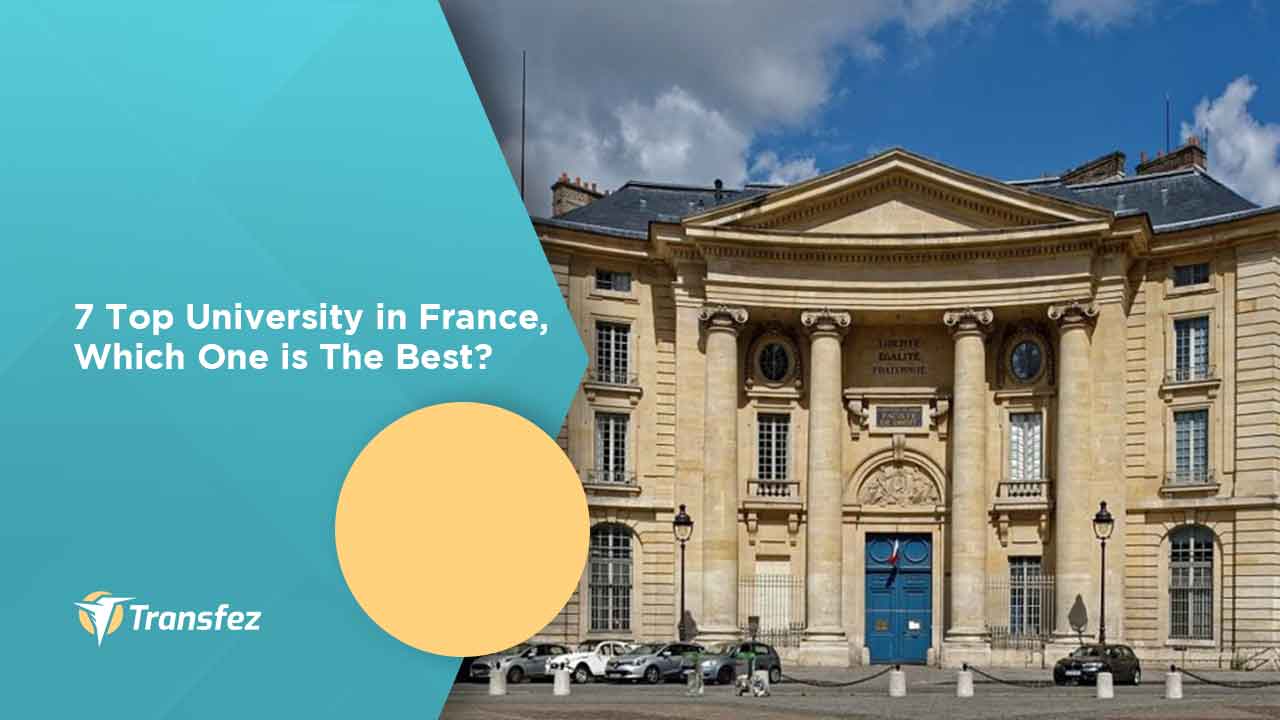 However, many foreigners might not aware of what is the best university in this country. To help give a preliminary overview of these colleges, the following paragraphs will help to show the lists.
Universite PSL (Paris Science and Lettres)
The first top university in France is Universite PSL (Paris Science and Lettres). This college locates in the heart of Paris. So that it is easy to find the campus whenever you come to the city. Currently, this college accepts more than 17,000 students and 2,900 researchers. Since it has many interesting majors offered for the interested student.
The university has around 140 laboratories. Not to mention there are also several other facilities to support the student. Furthermore, it also has a good global rank. So that many foreign students are also interested to come to this college every year.
Send Money Easily to Different Countries
How to Send Money to France
How to Send Money to Spain
How to Send Money to United States
How to Send Money to Singapore
Sorbonne University
The next top university in France is Sorbonne University. It is also one of the most famous colleges among local students in France. Not only that, but this campus is also a favorite among many students across the world.
As a world-class research university, this place offers many interesting facilities to support the student in their study. It is now had more than 3000 professors and researchers that support various research for many organizations in France. Furthermore, it is the headquarters of the European Marine Biological Research Centre.
ENS de Lyon
If you search for another option to select, then you can also consider ENS de Lyon as one of the top universities in France. This is a nice campus that offers several majors and programs for the student.
Furthermore, it has a good cultural mix on the campus, so anyone from any country will be able to study well here. However, with its tight selection process, you need to prepare accordingly to make sure that all the requirement is passed. So that you can be accepted to continue your study in this place.
See Video How To Easily Send Money to 50+ Countries
Universite de Paris
Another option for those searching for the top university in France may refer to Universite de Paris. It is also a famous college among many students in France, Europe, and many other countries. Not to mention that the location is in the heart of Paris so that it is easy to reach and near many attractions. This makes the college one of the top destination colleges in France.
To be noted for any student that Universite de Paris uses French as its main language. So that anyone who plans to study here must be passed the French language program and prepare accordingly. However, once you are accepted, you will see that this is a good college to finish your study. Since the university supports by many interesting facilities and majors. Such as arts and design, law, medicine and health, and many other majors.
Ecole Polytechnique
If anyone is interested to find another top university in France, then Ecole Polytechnique is one of the answers. Since this place offers various interesting programs for the student. This college has many majors for undergraduate, Ingénieur Polytechnicien, Masters and Ph.D. programs. So that it has a wide selection to choose from for anyone planning to finish their study on this campus.
Ecole Polytechnique is also the founding member of Institut Polytechnique de Paris. That is why this campus is quite famous local. It is also well known among many students around Europe and other countries. So that every year, the college receives various students local and abroad.
Sciences Po Paris
Sciences Po Paris is also a top university in France that is chosen by many student's locals and foreigners. This campus offers a nice place to study with a nice environment. So, it is one of the favorite places to study in France.
This college was founded in 1872 and currently accepts a thousand students every year. It has many interesting facilities and a good location on campus. Furthermore, this is a campus with wide international relations. Students from more than 150 countries select this place as their study destination every year. So that it has a good cultural mix in the college too.

Universite Paris Saclay
Not many students might be aware that Universite Paris Saclay is also the top university in France. Even though this university has recently been established, the place offers many interesting majors for the student. So that it can give another option for those who want to study in France. It offers many majors starting from art and design, law, and also medicine and science. Therefore, the student can freely choose the most suitable major for them.
Transfez App can help you transfer money abroad more quickly and efficiently. Transfez Business can also help your business in making transactions abroad. For those of you who want to send money to relatives who are abroad because they are studying, working, or traveling, Transfez will be ready to help. This app is available on Android as well as iOS.
 
Those are all the top university in France that can be a suitable selection for many students. Anyone interesting to continue their degree in this country can try to select among the above lists of colleges. Make sure to prepare all the administration well, so that you can be accepted into your desired college in France.