Continuing education after school can be done domestically or abroad. For those of you who want to continue to study at a top university in India, several things need to be considered. One of them is language ability, self-competence, and cost.
See Also How to Send Money To India Easily with Transfez App
As one of the big countries, India has several well-known universities based on the 2022 Asian Universities Ranking. Several universities or institutes in India below can be considered.
Indian Institute of Technology Delhi (IITD)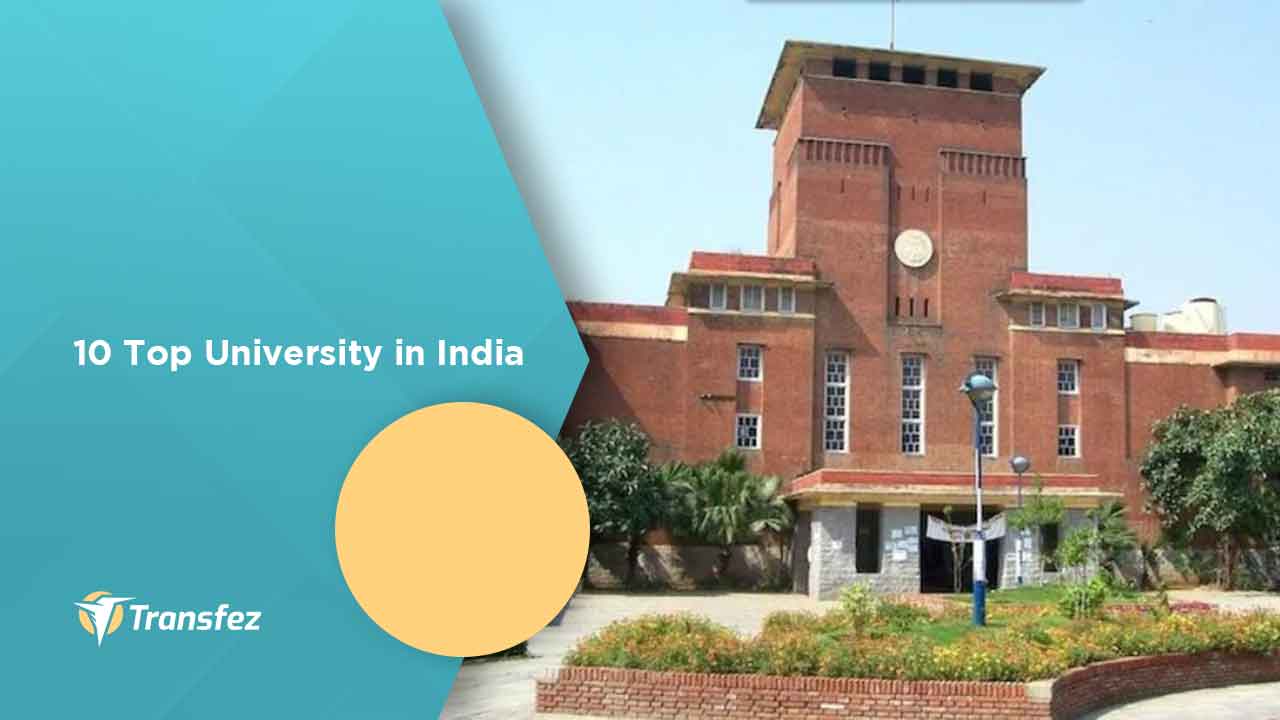 IITD is ranked as the 38th best university in Asia according to the QS Ranking, with a total score of 74.5 from the maximum score of 100. There is no need to doubt the quality of this institute because IITD has succeeded in producing great world figures, ranging from scientists, businessmen, and professors to novelists.
Not only that, but IITD as a top university in India is also actively organizes various international events and sends its students to conduct collaborative research with students from overseas campuses.
Indian Institute of Technology Bombay (IITB)
IITB is the second oldest IIT which was founded in 1958. Since then, the institute has produced more than 19,000 qualified engineers and scholars. Just like IITK, IITB also has a social science department. IITB's favorite major is Chemical Engineering, which has managed to become the best in India for several years in a row. One of the famous alumni of IITB is Nitin Nohria, Dean of Harvard Business School.
See Also Articles About Top Universities in the World
Top University in USA
Top University in Canada
Top University in Texas
Top University in France
Top University in Florida
Indian Institute of Technology Madras (IITM)
Located in Madras, South India, this top university in India also has advantages in technology and engineering. The park in the IITM area has been named one of the national parks in India because it is very beautiful, neat, and leafy.
Not only that, but IITM also has partner universities around the world, and the institute's students often collaborate with students from many top campuses in Europe and the United States.
Indian Institute of Technology Kharagpur (IITKGP)
The university was founded in 1951 and has the largest campus size compared to all IITs in India. Located about 120 kilometers from Kolkata, this campus building was elegantly designed by a Swiss architect.
IITKGP has very high standards in recruiting new students to maintain its commitment as the best university in India. This campus has given birth to at least 50 names who have become influential people in India.
Indian Institute of Technology Roorkee
IITR is in Uttarakhand and has a reputation as one of the best institutes of technology in the world. Every year, millions of Indian students compete for seats as IITR students.
Because it is considered to have a very good reputation, it is only natural that the IITR has a very high standard of entrance tests. Not only having competent teaching staff, one of the reasons IITR can place itself in the list of the top 10 best universities in India.
University of Delhi
Located in the Indian capital, New Delhi, the quality of the University of Delhi is recognized as one of the best in the country.
Often referred to as Delhi University (DU), this place has spawned many great figures, including Amitabh Bachchan, Aung San Suu Kyi (Nobel Peace Prize winner from Myanmar), and Rahul Bajaj (head of the Bajaj Group Company). As a top university in India, Delhi University is fully funded by the government.
Indian Institute of Technology Guwahati
The name of the Indian Institute of Technology is well known internationally. The Institute has many branches spread across India, one of the best is in Guwahati, in the state called Assam. This top university in India has succeeded in breaking into the top 100 rankings of the world's best, especially after organizing various technology-inspired events on an international scale.
See Video How To Easily Send Money International
University of Calcutta
This top university in India is known for being able to produce many reliable scholars and scientists. Located in West Bengal, the University of Calcutta was founded in 1857 and today has approximately 22,000 students. The improvement in the quality of the University of Calcutta is quite drastic. In 2011, this university was ranked in the top 600 of the QS Ranking, but one year later it was able to break into the top 150 rankings.
University of Mumbai
This university is one of the three oldest universities in India. The university's favorite major is engineering, which was included in Business Insider's 2012 list of the Best Technical Universities in the world.
The university is in Mumbai, the city where India's economic and commercial center is located. One thing that must be considered if you want to study at this place is the very high cost of renting a house in Mumbai, ranging from a minimum of 6 to 8 million Rupiah per month.
Banaras Hindu University
The university is in the holy city, Varanasi, where various religious festivals are held on the banks of the Ganges. BHU is also the largest residential university in Asia. Every year, the university accepts about 20,000 new students and there are also many foreign students from 34 countries studying here.
Transfez App can help you transfer money abroad more quickly and efficiently. Transfez Business can also help your business in making transactions abroad. For those of you who want to send money to relatives who are abroad because they are studying, working, or traveling, Transfez will be ready to help. This app is available on Android as well as iOS.
Through reading the above lists, you can select the top university in India for your study destination. You will get a suitable overview about the majors, locations, and the facilities. So that you can select the most appropriate college according to your needs.