Where is the top university in Luxembourg? Most European countries are developed countries and Luxembourg is one of these developed countries.
See Also How to Send Money to Luxembourg Easilly with Transfez App
As a developed country, there is top university in Luxembourg that are worthy of being a destination when you want to reach a Bachelor's, Masters's, or Doctoral degree in business.
Luxembourg itself is inhabited by many immigrants from abroad. This makes multiculturalism in this country growing and the level of tolerance between cultures is getting higher. The cost of living in European countries is usually quite high.
The Top University in Luxembourg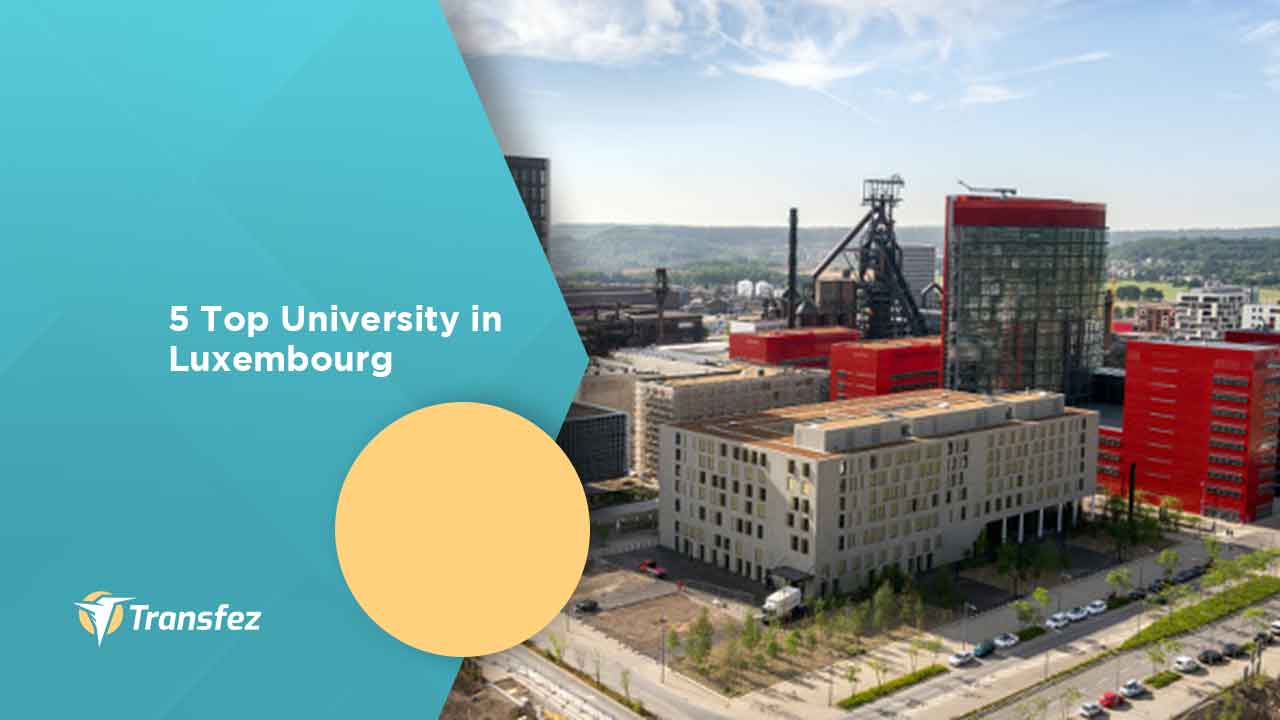 In Luxembourg itself, the tuition fees are quite high. If calculated roughly, the cost of studying there is at least 17 thousand euros per year. Not a few students who study there must work part-time to cover living expenses while studying there.
University of Luxembourg
The University of Luxembourg is the youngest in the country but has earned the title of the top university in Luxembourg. The University of Luxembourg has three faculties as Faculty of Science, Technology, and Communication.
The other faculties like the Faculty of Law, Economics and Finance, the Faculty of Languages and Letters, Humanities, Arts and Education, as well as three interdisciplinary research centers such as the Luxembourg Center for Biomedical Systems, the Interdisciplinary Center for Security, Reliability, and Trust and the Luxembourg Center for Contemporary and Digital History.
How to Open a Bank Account in Australia
How to Open a Bank Account in Hong Kong
How to Open a Bank Account in China
How to Open a Bank Account in India
How to Open a Bank Account in Japan
How to Open a Bank Account in Malaysia
To date, the University of Luxembourg has chosen research priorities in developing computing and ICT sciences, biomedical systems, European law, international finance, and educational sciences.
The University of Luxembourg maintains close ties with EU institutions and participates in debates about Europe's future as one of the most international universities in Europe.
The University of Luxembourg also provides strong support for entrepreneurial activities and is closely linked to the Luxembourg industry and the country's multicultural community to support the creation of a knowledge-based society. This is done as a driving force for the national research and innovation system.
Luxembourg School of Business
The Luxembourg School of Business (LSB) is the first graduate business school in Luxembourg to provide high-quality management education. This top university in Luxembourg offers a part-time Masters in Business Administration (Weekend MBA), Full-Time Masters in Management, as well as short, specialized programs for individuals and tailor-made programs for companies.
Luxembourg School of Business was founded in 2014 as the first business school in Luxembourg to meet the requirements of the new legal framework in 2016. The Luxembourg School of Business focuses on raising quality standards and has been accredited by the Luxembourg Ministry of Higher Education and Research through a ministerial decree in August 2017.
See Also Articles About Top Universities in the World
Top University in USA
Top University in Canada
Top University in Texas
Top University in France
Top University in Florida
Top University in California
Top University in Pune
Top University in UK
Top University in China
Top University in Asia
Top University in Australia
Weekend MBA and Masters in Management programs have recognized and accredited status by the Ministry of Higher Education.
The Luxembourg School of Business is already a member of leading global business education Network associations such as the Advanced College of Business School (AACSB) and is accredited as a training provider in the Lifelong Learning initiative.
Europe Institute of Public Administration (EIPA)
The Europe Institute of Public Administration was founded in Maastricht in 1981. The centers of this college are in Luxembourg and Barcelona. The Europe Institute of Public Administration is Europe's leading center of differentiation on European integration and new challenges for public management.
This top university in Luxembourg is the European Region's leading center for public sector learning and development. The Europe Institute of Public Administration has nearly 40 years of experience and is a place where people can learn in a multicultural environment.
LUNEX University
UNISEX University is in Luxembourg. LUNEX University is a private college specializing in sports, health, therapy, and preventive medicine. As an internationally oriented school and top university in Luxembourg, LUNEX University offers courses that are recognized throughout Europe and adapted to the global market.
LUNEX University builds on its portfolio of sustainability and social relevance programs and provides students with new approaches and perspectives on the emerging fields of sport and well-being. The language of instruction in studying at LUNEX University is English.
United Business Institute
United Business Institutes is a private high school based in Brussels, Belgium. However, the school is affiliated with campuses in Luxembourg and China.
The United Business Institute was founded in 1992 by providing high-quality UK business education at undergraduate, postgraduate, and doctoral levels.
All graduating United Business Institute students earn a globally recognized UK degree through the United Business Institute's partnership with Middlesex University, London (UK).
This business school degree program focuses on business in an international context. This top university in Luxembourg also combines various aspects of international management and global economics across courses of study. This is done by designing specialized immersion programs that allow students to experience global business topics first-hand.
During the Global Immersion course in China, for example, students embark on a 1-week trip to Shanghai to learn about Asia and its business environment. Courses at this school are intentionally created to combine current real-world topics with the latest in management thinking.
Transfez App can help you transfer money abroad more quickly and efficiently. Transfez Business can also help your business in making transactions abroad. For those of you who want to send money to relatives who are abroad because they are studying, working, or traveling, Transfez will be ready to help. This app is available on Android as well as iOS.
By reading the above top university in Luxembourg, hopefully, it can give a good overview. So that anyone plan to study in the country can select the most suitable college. With numerous selection above, the student can easily compare accordingly.