Hello FezFriend
How are you? Fine, right? Did you know that we have good news regarding the latest update on the Transfez app?
For you, especially Transfez users in Singapore, now you can make payments for your transactions via Bank Transfer. So, for those who don't have time to top up their wallet balance, you can make transactions directly through this facility.
Curious how? Just read the instructions through this article!
How to Make a Transfer in Transfez App Via Bank Transfer
Open your Transfez app
Go to send money page

Enter the amount you want to send

Fill in the recipient data as requested

Add more information if needed

Confirm your payment, make sure the numbers are correct

Choose payment via Transfez Bank Transfer

You can choose DBS/POSB

Type Rapyd Holding in the name field

Enter the Bank Transfer number in the bank account number

Confirm payment and transaction is complete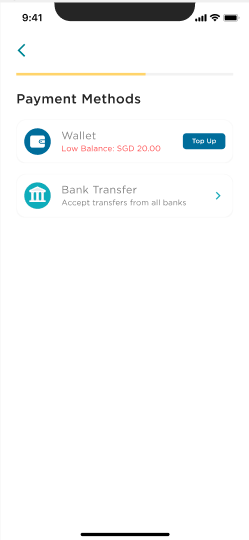 Notes:
The validity period of your virtual account or bank Transfer code is 3 hours before it expires

contact our team if you have reached your transaction limit
If you have difficulties or any questions, you can contact the Transfez Team during working hours Monday – Friday, 08:00-18:00 WIB (GMT+7) via:
Follow us on social medias for the latest update:
Instagram – @Transfez.id

Facebook page – Transfez

Twitter – @Transfez

Tiktok – @Transfez

Youtube – Transfez Money Transfer

LinkedIn – Transfez

Website – Transfez.com
We will continue to strive to bring new features later to make your transaction easier.
Kind regards,
Transfez Team