It's about a work permit. Nowadays, foreigners have many opportunities to work in Indonesia. The possibility is even greater after the Ministry of Manpower gives broader opportunities for positions that can be occupied by overseas workers.
Work Permit Policy
The new policy on foreign workers (about work permits) is contained in Minister of Manpower Regulation No 228 of 2019. The new regulation is created to perfect the old one contained a list of positions that may be filled by foreign workers.
See Video How To Easily Send Money Overseas
So, what positions can be taken over by foreign workers? Read on to find the answer and also to know the trusted remittance company Indonesia!
Sectors That Can be Occupied by Foreign Workers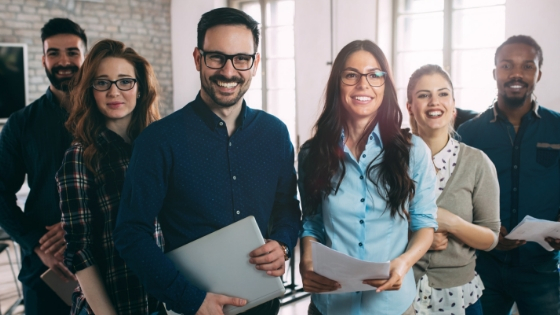 With the enactment of the regulation on August 27, 2019, laws relating to the position of foreign workers are no longer enforced. Overall, there are 18 sectors that can be occupied by foreign workers.
Seven of them are new sectors, namely, real estate, finance and insurance, human health and social activities, information and telecommunications, mining, electricity procurement as well as other professional, scientific, and technical positions.
In the education sector, for example, based on the Minister of Manpower Regulation No. 462 of 2012, it only contained a list of 77 positions for foreign workers, but in regulation No 229 of 2019, there were 143 types of positions arranged.
Requirements for Expats to Work in Indonesia
Related to work permit based on Law No.13/2003, the following are the conditions that must be met by expats who want to work in Indonesia:
You must have an education in accordance with the qualifications of the position to be occupied.
Foreign workers are required to have competency certificates or have work experience of at least five years in accordance with the qualifications of the position to be occupied.
You are willing to transfer your knowledge to your designated assistant worker.
Additionally, here are the positions in Indonesia that may not be occupied by foreign citizens: Industrial Relations Manager, Industrial Relations Manager, Personnel Manager, Employee Career Supervisors, Personnel Development Supervisor, Personnel Business Administration, Personnel Placement Supervisor, Chief Executive Officer, Personnel Specialist, Career Advisor, Personnel Director, Labor Advisory, Personnel and Career Development Expert, Manpower Broker, Administration of Employee Training, Job Advisor and Counseling, Job Analyst, Employee Interviewer, Personnel Recruitment Supervisor, and Employee Safety Operators.
Conditions That Must Be Met by Employers to Use Foreign Workers
Referring to the new work regulations, here are the conditions that must be fulfilled by the employer:
Obtain an RPTKA (The Foreign Manpower Utilization Plan) issued by the Minister or its appointed official.
Pay DKP-TKA (Foreign Workers Compensation Fund) in accordance with statutory provisions.
Involve foreign workers in insurance programs at insurance companies incorporated in Indonesia.
Appoint an assistance worker in order to transfer technology and expertise from foreign workers.
Facilitate Indonesian language training for foreign workers.
In addition to understanding work permit regulations, once you move to Indonesia, you must need a reliable remittance company in Indonesia that can facilitate your financial activities.
As a remittance company licensed by Bank Indonesia—Indonesia's highest financial authority, Transfez offers a sophisticated application that is easy to use. It is also a remittance company in Indonesia that applies a fully online payment system, so you don't need to bother to go to the counter, and can save you up to 91%. What's not to love about Transfez?