UOB Personal Banking Singapore is a special attraction for the community. Especially Singaporeans who are familiar with this banking institution. UOB Bank is indeed one of the largest banks in Singapore. The bank, which was founded in 1935, has developed well. All operational activities can be said to be advanced and on target. Until the public's trust in this bank institution is increasing day by day. Most of the program of the UOB Personal Banking Singapore has always been trusted by the public.
There is even no doubt for many people to become customers of this bank institution. As a large bank institution, the financial services offered by UOB Personal Banking Singapore are certainly of high quality. One of them is the service of personal banking programs or personal banking or individual banking. To get more information about personal services, you can see the following information about personal banking.
UOB Personal Banking Singapore Services
UOB Personal Banking Singapore can be the very right choice for all of you. All programs and product services offered by UOB can be a solution for you. Of course, you can get solutions regarding financial management by participating in this bank program. What's more, now UOB comes with a better service.
You can do financial management and transactions in a very short time. The financial management process is faster and more practical because of online services. Now UOB is developing its services by launching an online banking service. To be able to take advantage of it, you can have an account first. With just one account, you can get online banking services. You can get all products for personal use by accessing the bank online. You can even access this online service wherever you are.

In addition, anytime you need it, of course, you can access UOB online banking services. Don't forget to update the email address used to create the UOB account. Now personal financial management and transactions are easier and more satisfying with the presence of online services.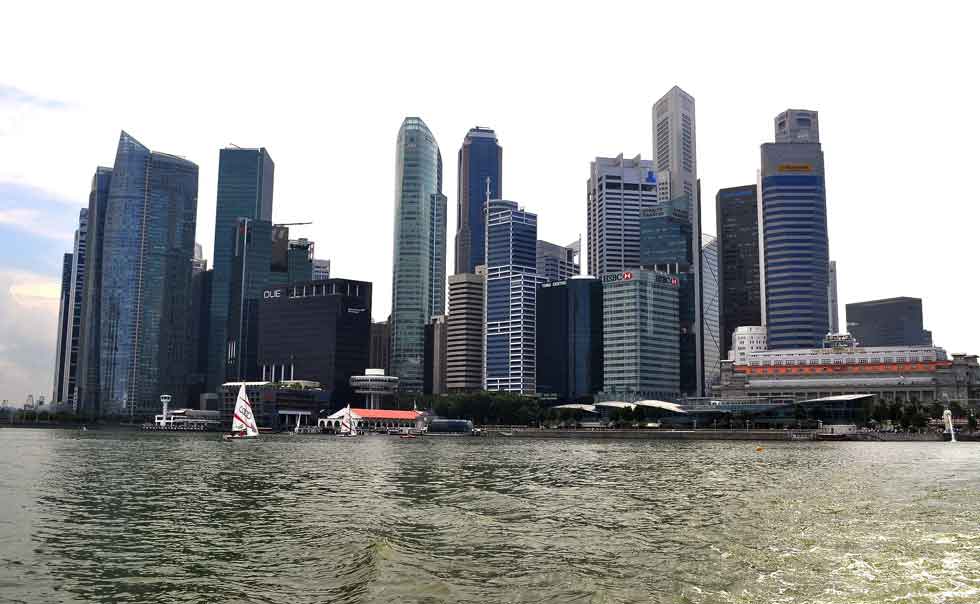 UOB Personal Banking Singapore Financial Transactions
Various programs that become service products from UOB Personal Banking Singapore are ready for you to use personally. One of them is to carry out the process of financial transactions which can now be done online. Financial transactions do not only include fund management activities through savings or savings. But you can also make transfer activities from your account to another account. This financial transfer transaction process can be done easily using online services. Not only do you transfer transactions quickly and easily but you can also get other benefits.
Another advantage of this online financial transaction from UOB Personal Banking Singapore is the free transaction process. You will not be withdrawn additional funds for fund transfer activities carried out using this online service. So you can transfer funds to various participating banks online and related to UOB. Free charge for this fund transfer activity will benefit every one of you. This service can certainly be enjoyed by every one of you who is a customer of UO B Singapore bank.
See Video How To Easily Send Money to 50+ Countries
Loans and Funding
You may currently need funds from the bank. Call it for example funds for home financing or maybe for automotive and maybe something else. Various needs may arise and must be met immediately. Of course, you as a customer of UOB Bank Singapore do not need to be confused if you need funds. Now there are also services and facilities offered by UOB for all customers.
You can enjoy this service personally anytime you need it. Financing for all your needs can be obtained easily. Of course, obtaining this financing fund must follow the applicable provisions and procedures. Not only funding but you can also get a loan in the form of a credit card. Credit card services become a special feature and facility for UOB Personal Banking Singapore customers.
In Singapore itself, many merchants can accept payments via credit cards. What's more credit card from UOB which is the largest bank institution in Singapore. Of course, paying for every product of goods and service using this credit card makes your shopping smooth. Not only does it make it easier for payers but you will also get other benefits from this credit card.
Send Money Easily to Different Countries
How to Send Money to Hong kong
How to Send Money to China
How to Send Money to Malaysia
How to Send Money to Japan
Features and Facilities of UOB Personal Banking Singapore
UOB Personal Banking Singapore provides many features and facilities, especially for you customers of this bank institution. As the best bank in Singapore, the service is satisfactory. This can be seen from the number of UOB customers which is ever increasing. Trust in this bank seems to have increased until it became the choice of many citizens.
Transfez App can help you transfer money abroad more quickly and efficiently. Transfez Business can also help your business in making transactions abroad. For those of you who want to send money to relatives who are abroad because they are studying, working, or traveling, Transfez will be ready to help. This app is available on Android as well as iOS.
All the features and facilities offered by this bank will satisfy all of you. One of the best services provided to each of you is a free charge for transfer activities. In addition, UOB Personal Banking Singapore provides several types of credit cards for you to use. It doesn't stop there but there are still many other features and facilities from UOB. Now you can also invest by using the services of this UOB bank. Then all activities in your life will be easier, especially when it comes to finances and finances.