People in America must have heard of the Green Dot Corporation. While those who live outside the country may be wondering about what bank is Green Dot. Because the name given is unique and not common for the size of a bank. But of course, there are many stories behind the bank. Starting from history to other services and information.
Therefore, for those who have never heard of the bank, this article intends to provide more information about what bank is Green Dot and how the bank's operational mechanism. So that at least if you are around America and plan to use the bank's services will not find it difficult. For more details, see the following overview of Green Dot in full.
About Green Dot Bank Holding Company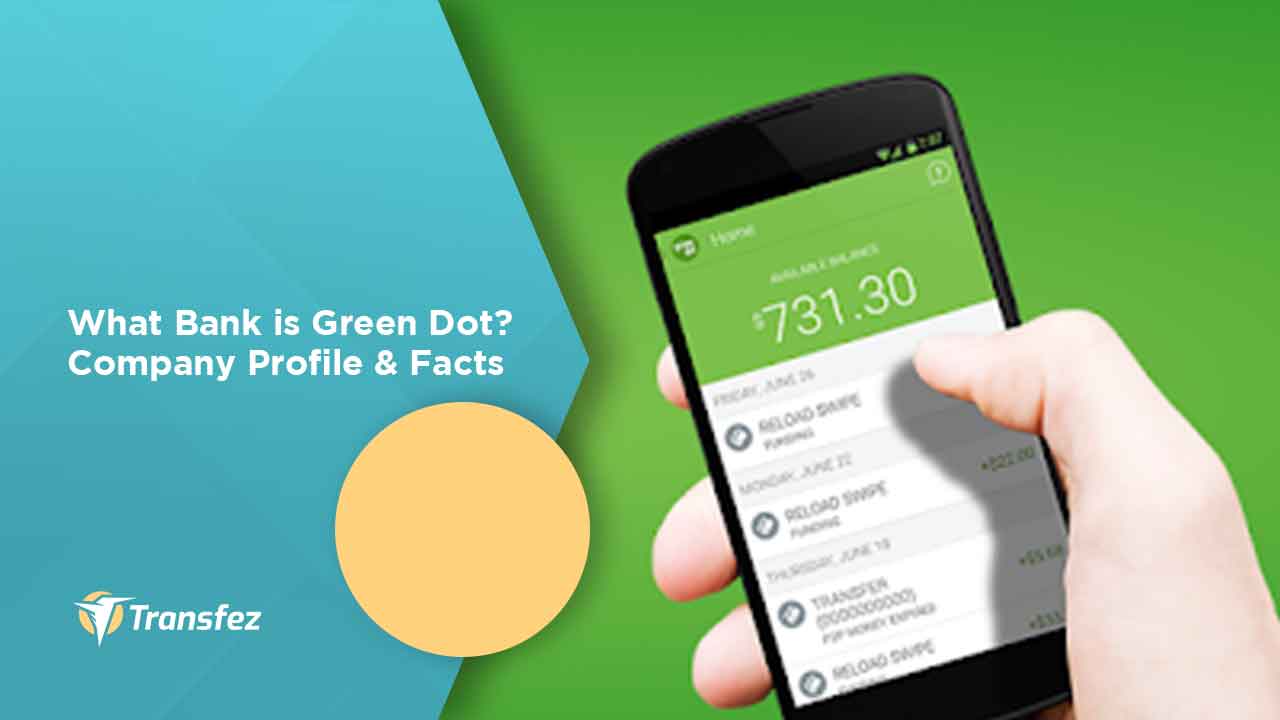 The first thing that invites the curiosity of most people is of course what Green Dot looks like and how it operates. Green Dot itself is a banking institution or bank holding company in America that has a headquarters in Austin. This company is a financial technology company that provides services to bank account owners more effectively and efficiently. So many are interested in utilizing the services provided.
Kode Swift Bank BCA
Kode Swift Bank Mandiri
Kode Swift Bank BNI
Kode Swift Bank BRI
As a financial institution with more advanced technology in terms of banking, Green Dot carries out its financial activities and transactions through online platforms. So that this makes it easier for customers to make transactions anytime and anywhere.
Green Dot started in 1999 and was founded by Steve Streit. In 2010 Green Dot began conducting transactions on the floor of the New York Stock Exchange. Then in 2012 Green Dot acquired the technology company Loopt. It doesn't stop here, but in the following years, Green Dot continues to make acquisitions to many companies.
Furthermore, Green Dot developed further and rapidly. So that in this day and age it is one of the trusted fintech in America.
How to Open a Bank Account in Australia
How to Open a Bank Account in Hong Kong
How to Open a Bank Account in China
How to Open a Bank Account in India
How to Open a Bank Account in Japan
How to Open a Bank Account in Malaysia
Green Dot Services
Like some other banks in general, Green Dot provides several main services to its customers. So this helps bank account owners in Green Dot to carry out various kinds of important financial transactions. Some of these services include the following.
• Saving Account Service
Like other banks in general, Green Dot offers bank account services to help users have a savings account at the bank. So that the account owner can easily deposit funds and deposit some of these funds in the bank.
• Credit Card Service
Green Dot also provides services in the form of credit cards for its customers. Thus the bank's customers will have services for upfront financing with a certain interest. Of course, this helps to pay for various financial transactions more easily.
• Deposit Account Service
In helping customers to make investments, Green Dot also provides facilities in the form of bank deposits. Thus this allows account owners in Green Dot to keep a certain amount of funds for a certain period. Where the interest offered is generally much higher or better than the interest given to bank savings accounts.
See Video How To Easily Send Money to 50+ Countries
Green Dot Reputation
Another thing that many bank users ask is of course its reputation in the banking world. Especially for those who want to try to get a service and open a bank account on Green Dot. It is very important to know what the reliability of the bank is in the money market and banking economy in America. Whether it is stable enough or cannot be estimated fluctuations that may occur in the financial condition of this Green Dot bank.
The good news seems that Green Dot has a pretty good reputation so far in America. So that all bank account owners at the bank do not seem to experience problems or file complaints about something important in the transaction.
Not only that, based on customer satisfaction surveys from Green Dot bank account users, on average, it gives a good assessment. So it can be concluded that Green Dot customers are satisfied with the services provided.

Green Dot Bank Statement
Like other bank institutions, of course, Green Dot also has the authority to issue bank statements. So that this can help customers to get transaction history at the bank within a certain period. The bank statement issued by Green Dot is also quite common and typical. So it is not much different from the format of bank statements in general.
In this statement issued by Green Dot, there is information about the amount of money that comes out and goes in. Then there is also information about what records of transactions occurred, including information on the day and date of the transaction. Thus of course this information makes it easier for the account owner to see or track financial transactions that occur on his account at Green Dot bank.
Transfez App can help you transfer money abroad more quickly and efficiently. Transfez Business can also help your business in making transactions abroad. For those of you who want to send money to relatives who are abroad because they are studying, working, or traveling, Transfez will be ready to help. This app is available on Android as well as iOS.
 
That's some information about what bank is Green Dot. So if you are in America, of course, you will not feel unfamiliar with this one bank institution. Moreover, with the information and overview above, it will certainly be easier to solidify the desire to use the services provided. So that it can support the needs of daily financial activities that are much easier, more effective, and as much as possible more efficient.