Many bank customers might curious about what is a bank run. It is something that rarely happens except in situational conditions so that people need to withdraw some amount of money. Of course, since a bank run is not commonly happening, information related to a bank run is too limited.
While it is important information to understand by most of the people who decide to have a bank account. So that in case this is happen, the bank customer will know what to do and not to get panic.
To help give an overview about what is a bank run and what is the cause, the following paragraphs will help to explain. The more important is to get information about the impact too. So that in case of any urgent matter happen, it will lead the bank customer to keep calm and not rush on withdraw money in the bank. Take a look at the following information.
About a Bank Run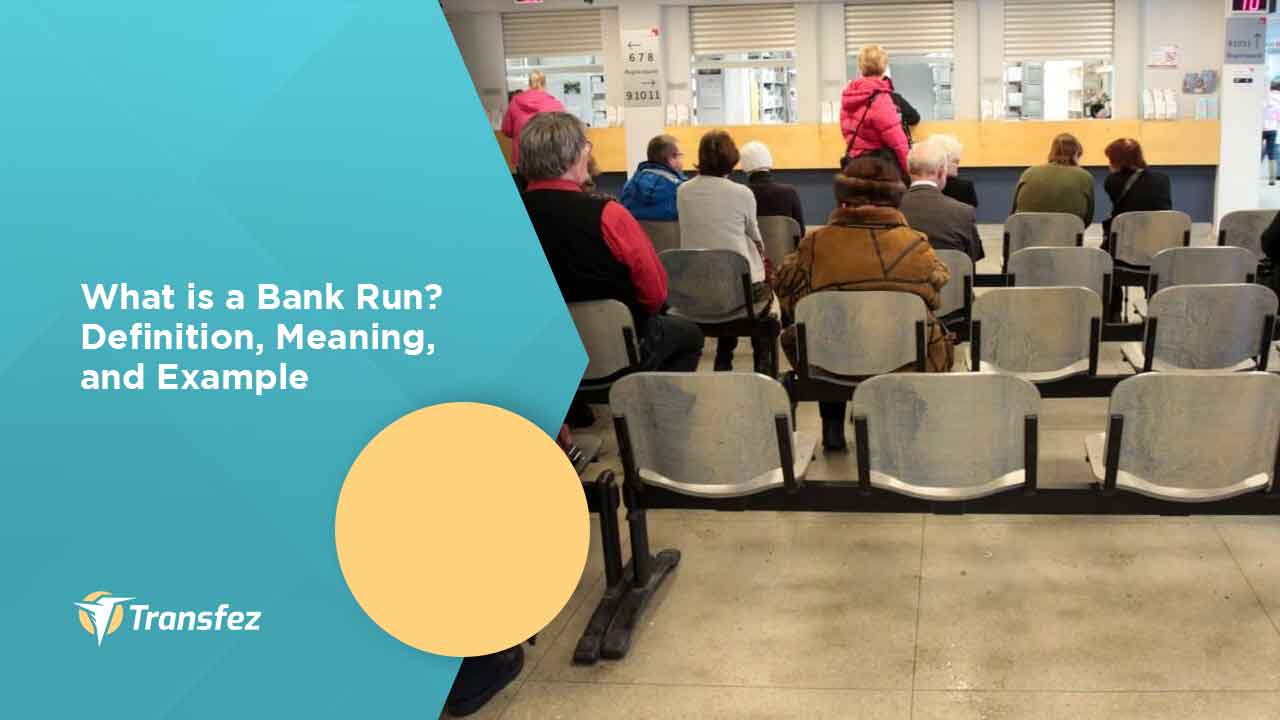 The first thing is to talk about what is a bank run. A bank run is a condition where there is a situation that makes a large number of customers make sudden withdrawals. So, this makes the bank must provide enough cash to meet the needs of the withdrawal of the money. All customers are panicking and afraid of terrible things happening with their savings or investment. So withdrawing all their money can be the best option to do.
See Video How To Easily Send Money International
Most in the case of a bank run are the fear of the bank account owner about the uncertain bank situation. So, there is a big fear among bank consumers that the funds they store in the bank will disappear quickly. That is why there is a phenomenon of withdrawal or massive transfer of money from a bank. Either withdrawing in cash or transferring funds from the bank in question to another bank.
Cause of a Bank Run
Several reasons can cause the phenomenon of a bank run. Most of the cause is the credibility and the reliability of a bank that experiences failure. This can be seen through the bank's yearly financial statement that mentions an unhealthy financial condition.
So that many of the bank customers feel worried that the bank will be collapse together with their savings and investment. Therefore, to avoid this loss, the bank customer decides to withdraw the money or move their savings into another bank account.
How to Open a Bank Account in Australia
How to Open a Bank Account in Hong Kong
How to Open a Bank Account in China
How to Open a Bank Account in India
How to Open a Bank Account in Japan
How to Open a Bank Account in Malaysia
Another cause of a bank run can be something outside the issues of the bank itself. Some chaos on economic or force majeure can be one of the reasons people withdraw all of their money. Therefore, an uncontrolled situation in a country can lead to this phenomenon. Since a force majeure can lead to an unstable financial which also lead to unstable bank financial statement.
Bank liquidation is also one of the common causes of the bank run. If the government announces any bank with the possibility of having liquidation, normally the bank customer will directly withdraw their money and expect that they wouldn't lose any money they keep on the bank. That is why it is necessary to keep an eye on the selected bank account so that it will not lead the customer to any issues about the saving and investment.
Impact on a Bank Run
A condition of the bank run can lead to several unwanted impacts. Whether for the bank or the economic situation in the country. Therefore, this is a phenomenon that mostly tries to be avoided to help avoid any other impact on its surrounding. With the phenomenon of a bank run, it can destroy the economic stability of a country.
Since the purposed bank will run out of cash to pay back all of their customers. This also means that the central bank who is responsible for the purposed bank can get the impact too. If a bank needs to cash out a big amount of money, then the central bank shall also work hard to provide this cash in supporting the bank. So that this can also lead to an unhealthy economic situation in the country.
How to Open a Bank Account in Australia
How to Open a Bank Account in Hong Kong
How to Open a Bank Account in China
How to Open a Bank Account in India
How to Open a Bank Account in Japan
How to Open a Bank Account in Malaysia
Another common impact that might happen due to the bank run is bank failure. The negative rumor led to a bank run that will manage the purposed bank to be more unstable and lead to liquidation. Whenever a bank state an unhealthy financial in some terms, then it can be liquidated since the bank is no longer stable or can mention as collapsing.
That is why the central bank must make sure the financial condition of each bank in a country. So that the possibility of a bank run can be avoided and the possibility of bank liquidation can also be avoided this way.
Transfez App can help you transfer money abroad more quickly and efficiently. Transfez Business can also help your business in making transactions abroad. For those of you who want to send money to relatives who are abroad because they are studying, working, or traveling, Transfez will be ready to help. This app is available on Android as well as iOS.
Thus, some explanations about what is a bank run, then include information about the causes and impacts that can be caused by this. Of course, it is expected that through the information provided above, the public or bank account owners can understand the condition. So if the worst possibility about this bank run occurs, it can be overcome properly without further problems for financial stability in a country where the bank is located.