What is a bank statement certainly having the same meaning as a bank account? No wonder many people also call bank statements using the term a bank account. Of course, a bank statement becomes a familiar thing in the banking world. Almost every customer can take advantage of the optimum use of this bank statement for various financial needs.
Those of you who currently have an account at the bank will certainly receive this bank statement continuously. Usually, you will receive it every month or at least once in 3 months. Its presence will certainly be very helpful and make it easier for you to do financial management. To understand more clearly what is a bank statement, then you can continue to see the explanation below.
Understanding of What is a Bank Statement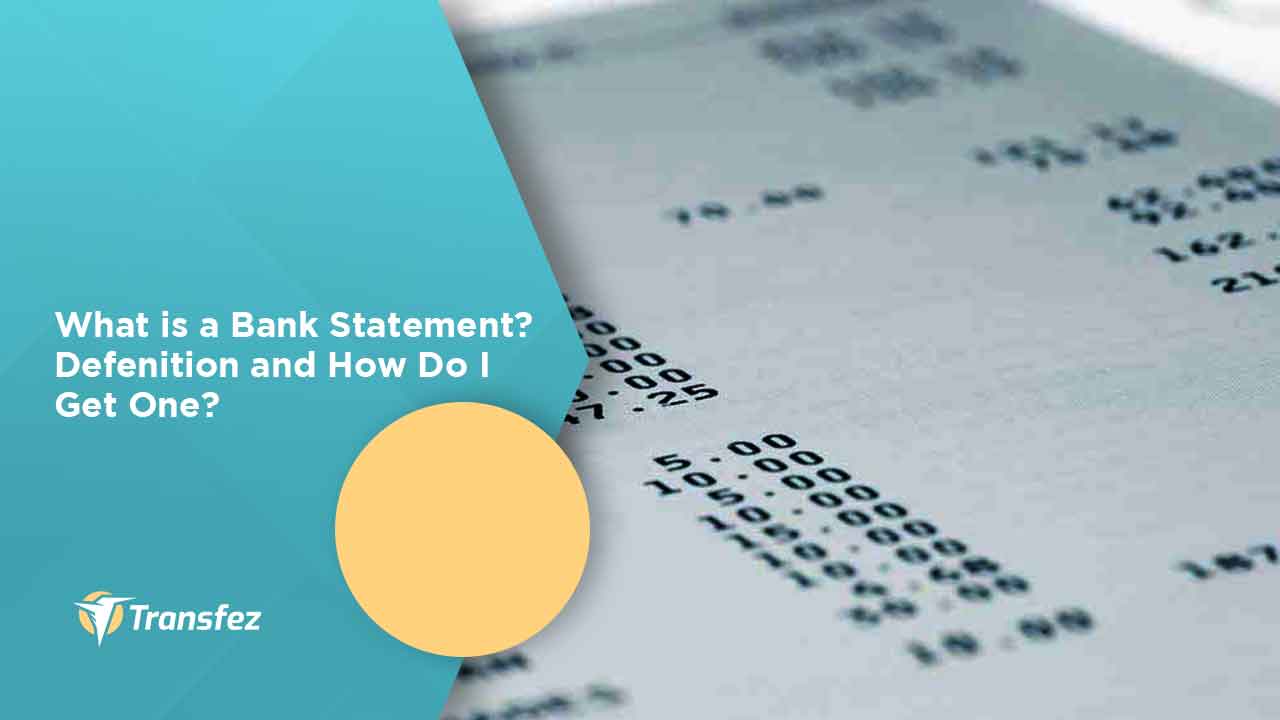 A bank statement is a summary of financial transactions that have occurred in a certain period. Of course, the summary of all financial transactions is officially prepared by a financial institution such as a bank. Then the publication of reports of all these transactions is accompanied by some information that is relevant for all types of accounts.
How to Open a Bank Account in Australia
How to Open a Bank Account in Hong Kong
How to Open a Bank Account in China
How to Open a Bank Account in India
How to Open a Bank Account in Japan
How to Open a Bank Account in Malaysia
Reports that have been produced and sent to customers generally cannot be changed. So if there is an error then it will be repaired in the future. Furthermore, there are many things you can do by utilizing the usefulness of a bank statement.
Therefore, the production of this bank statement is considered an important thing so it must be done by every financial institution including the bank. The submission of reports from all these transactions will also be one form of service provided by the bank to each customer.
Statement Bank Function
The function of this bank statement document are consist of several kinds. The first function of this document is to provide a record of all expenses you have made. Both expenses are made through checks, debit cards, and credit cards that have been selected as payment methods. So that in the future, all these spending records can be the right source of reference for you to allocate a certain budget.
Swift Code Bank BCA
Swift Code Bank Mandiri
Swift Code Bank BNI
Swift Code Bank BRI
Bank statements also serve as information about your account activity. With this report, you can know how much money you have in your bank account. In addition, you and every other customer can also know for sure about how much money is saved and how much money has been spent.
Another function of a bank statement is to provide a means to reconcile your financial statements. So you can compare the nominal amount of bank account listed on your financial statements with the report directly from the bank. Therefore, you can easily ascertain the match. The process of bank reconciliation is very important because in this case, you can disclose unexpected costs or possibly invalid expenses in your bank's cash account.
Bank statement documents can also serve as a source of information for you and every other customer. Various information that can be obtained includes the balance at the beginning of the month, debit mutations, as well as credit mutations, and even the end of the month balance in a certain period. The document also still has another function which is to strengthen legal proof in case of legal problems regarding an unexpected transaction.
Bank Statement Sections
Those who curious about what is a bank statement will also curious about the bank statement sections. A bank account or also called a bank statement contains several types of important parts in it.
One of the things that can be found in this document is the existence of bank information and customer information. In this document, there is also customer account information. In addition, other things such as special information can also be provided. Such as the exact date of the period each time this document is published.
See Video How To Easily Send Money to 50+ Countries
In this bank statement, there is also an account summary which generally consists of the account balance. It is precisely at the beginning and end of the period, total withdrawals. Then there is also a transaction summary that contains a list of each transaction that has occurred during a period and has been sorted chronologically.

Bank e-statement
Nowadays access to bank statements can be done with the help of advanced technology that makes it very easy for every bank customer. You can get reports about all transactions easily and quickly by utilizing e-statement services. Of course, its presence is now increasingly for every bank customer.
An E-statement becomes a type of monthly account transaction report that will be sent by the bank to the email address of the customer who has been registered. In addition to ease of access, of course, this e-statement also has many other advantages including being more environmentally friendly.
Transfez App can help you transfer money abroad more quickly and efficiently. Transfez Business can also help your business in making transactions abroad. For those of you who want to send money to relatives who are abroad because they are studying, working, or traveling, Transfez will be ready to help. This app is available on Android as well as iOS.
What is the bank's statement is now certainly clear information to get. Now you can understand better the meaning of bank statements or bank accounts which can be useful for you. If you want to know more clearly about all transactions that have occurred in your bank account, then you can immediately ask for your financial statements to be issued by the bank in the form of a bank statement. In this way, you will get a clear and detailed transaction report of your savings account.