Understanding what is a bank is not a difficult thing. In general, quite a lot of people use bank services to help with daily financial transactions. So that the bank itself is a fairly common institution and widely known by the public in the world.
However, there is nothing wrong if you want to know more about the understanding of banks and other information related to them. So that as a service user of the bank can understand what are the services and benefits of being a bank customer. Therefore, this article helps provide views and information about the bank and its ins and outs. For those who want to know more about what is a bank, see the following information below.
About a Bank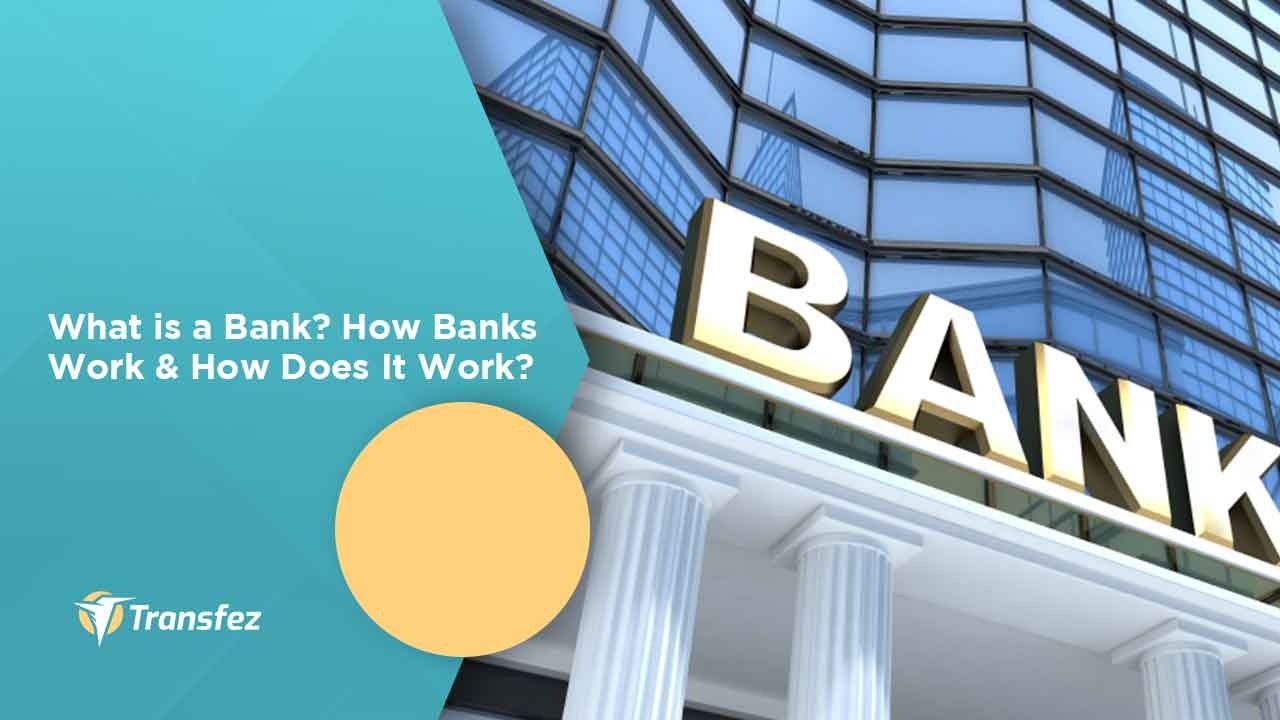 In general, a bank is an intermediation financial institution established with the authority to accept deposits of money, lend money, and issue letters that can pay. While according to banking law, banks are business entities that collect funds from the community in the form of deposits and distribute them to the community in the form of credit and or other forms to improve the standard of living of many people.
How to Open a Bank Account in Australia
How to Open a Bank Account in Hong Kong
How to Open a Bank Account in China
How to Open a Bank Account in India
Etymologically, the word "bank" comes from the French "banque" or Italian "banca" meaning bench. It started with Florence bankers living in the Renaissance. In ancient times they conducted financial transactions by sitting behind a money exchange table. So from here began the word bank for the financial institution.
The Benefit of Using Bank Services
Of course, many benefits can be obtained if you decide to use the services of a bank. In general, today many people decide to use banks as support for all daily financial activities. Therefore, it is not surprising that there are many benefits of using bank services every day. Some of the benefits that can be obtained include the following.
• One of the benefits of banks for the activities of the general public is providing funds so that people can borrow money in the bank. It is indeed one of the functions of the bank that is to channel funds to customers. Thanks to the service, it aims to further make the level of people's lives prosperous. It will also print a lot of effort to participate in the success of national development.
• Banks also play a role in offering various services, such as the transfer process that will facilitate customers in sending money to all regions in Indonesia. In addition, it also includes payment or purchase services that make it easier for customers to transact.
• The benefits of the existence of banks for the wider community are also present in the needs of international transactions. The existence of long-distance constraints and differences in monetary rules in other countries will often make it difficult to carry out international transactions.
• Another benefit of the bank for the general public is its role as a liquid asset switcher. The transfer of funds comes from customers who have surplus funds to customers who need funds. Banks provide it in the form of a credit to customers who need funds.
Various Type of Bank
Today there are many types of banks operating in the world. So it's good for the public to also know what types of banks conduct their operations to serve the community. In general, some types of banks are widely circulated in the world.
• Central banks
A central bank is an institution or institution responsible for maintaining the stability of the price and value of the country's currency. Usually, every country will establish one central bank for the center of financial transactions in the country. Therefore, it is an important type of bank.
Swift Code Bank BCA
Swift Code Bank Mandiri
Swift Code Bank BNI
Swift Code Bank BRI
• Commercial banks
A commercial bank is a bank that runs a conventional business in the form of providing payment traffic services. This commercial bank is the service we use most often to save money. It offers various money transactions that are needed to support daily financial activities.
• Government bank
A government bank is a banking company whose entire or most of its holdings are government-owned. Therefore, all the ownership is belonging to the government.
• Private bank
A private bank is a banking company whose mostly private holdings are owned. It can be belonging to a company, an institution, or personnel.
• Foreign banks
A foreign bank is a branch of a foreign banking company that opens a business in a certain country and its ownership is owned by foreigners. Usually, foreign banks help expatriates and foreigners deal with daily financial transactions.
• Mixed bank
A mixed bank is a financial services company founded by more than one commercial bank, established by legal entities in a country and an overseas legal entity. This bank is often referred to as a joint venture bank.
Transfez App can help you transfer money abroad more quickly and efficiently. Transfez Business can also help your business in making transactions abroad. For those of you who want to send money to relatives who are abroad because they are studying, working, or traveling, Transfez will be ready to help. This app is available on Android as well as iOS.
That's a little bit of information about what is a bank. Including information about the understanding of the bank itself to what kind of benefits are received from using bank services for financial transactions. Thanks to this information, more or less of course the public can understand more detailed information about banks. So do not feel worried when deciding to choose a certain type of bank and decide to become a customer of a bank.