What is a memory bank can be described as something related to important data. While the bank itself is often identical to the storage of an object for example as a storage place for stuff. Therefore, the memory bank can be said to be a place or a memory storage container.
Currently, everything that must be remembered can be recorded to be stored in certain software. This software can be considered as a bank for all memory that should always be stored safely and neatly so that it can be used by anyone.
The presence of memory banks today is certainly equipped with advanced technology that is increasingly developing. So the utilization of bank memory can be maximized until its presence provides many benefits for all of us.
Perhaps at this time, the operational process of the bank's memory is still not acceptable to everyone. But gradually certainly the presence of memory bank will be something that is considered very helpful for you all.
Understanding About What is Memory Bank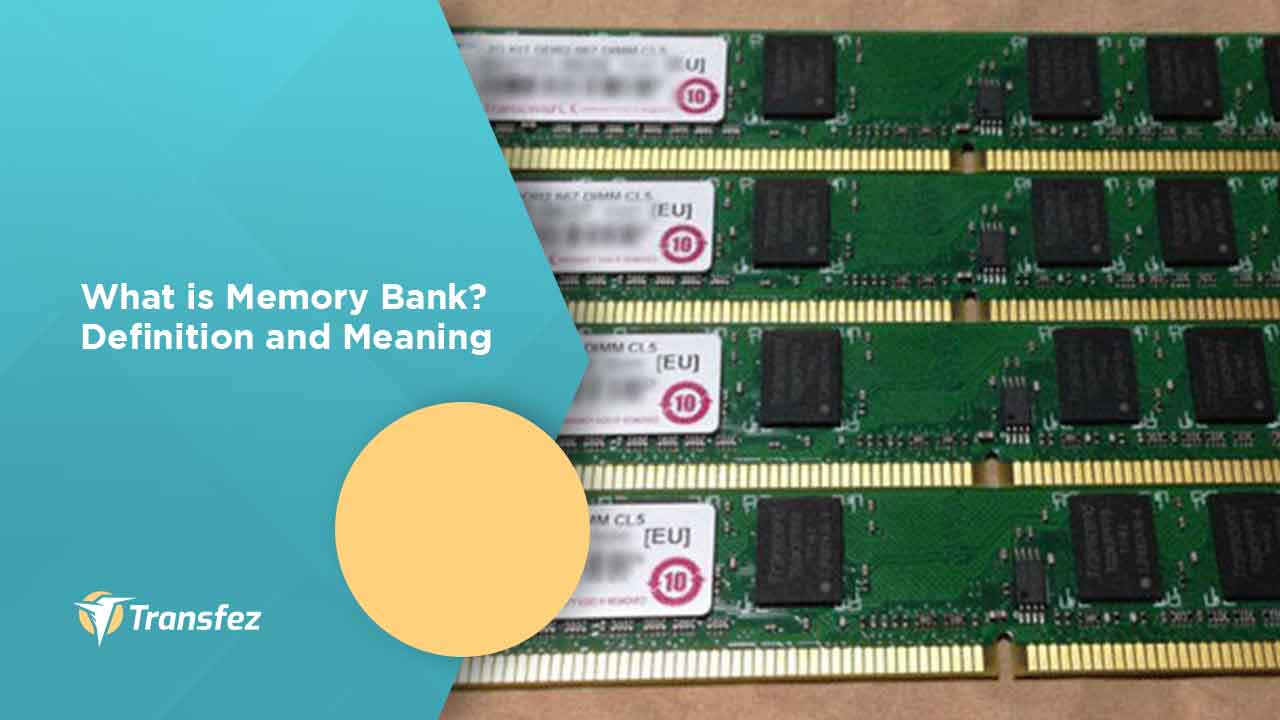 As illustrated above, memory banks can be an object that many people use to store a variety of data. A memory bank itself is defined as a logical storage unit in an electronic medium whose performance depends on the presence of hardware. So memory bank refers to software that is installed and used in a piece of hardware or hardware.
Generally, a memory bank consists of several numbers of rows and columns of storage units. Then the columns of these storage units are usually spread across several existing chips. Usually, also this memory bank has a certain amount of capacity so it is limited. All data files that can be stored in this bank certainly cannot exceed the capacity of the software.
How to Open a Bank Account in Australia
How to Open a Bank Account in Hong Kong
How to Open a Bank Account in China
How to Open a Bank Account in India
How to Open a Bank Account in Japan
How to Open a Bank Account in Malaysia
Today memory banks are also associated with RAM in digital media that utilizes computer technology media. Indeed, the data on this RAM can be lost. Therefore, it needs to be done several things to anticipate the loss of data that has been stored.
Memory Bank Function
As a unit in electronic media, the memory bank has certain functions. This memory bank even has a very important role, especially in helping electronic media users including you. As the name suggests, the main function of a bank memory certainly is to store all types of data. All of this stored data is data obtained from the device. Later this incoming data will be processed stored until it can be stored safely in the bank's memory.
The next function of the memory bank is to accommodate many programs or instructions that enter and come from the device. Usually, the program that is intended to be stored in the memory bank is first installed on the device so that it can then function when accessed at any time.
See Video How To Easily Send Money International
Of course, the presence of this memory bank will facilitate your performance, especially if you have to relate to computing systems and the internet. Finding data now does not need to be difficult anymore because you can access the bank's memory to be able to get all the data sought.
How Memory Bank Works?
The memory of the bank is very identical to a computer device that does require the presence of this bank to store all data. Various types of data are always accessed by computer users ranging from ordinary data to certain program data. Maybe until now you are still confused and want to know more about how a bank works until it can store all the memory that has been accessed and stored.
Later the bank works with the help of a memory controller that can be controlled by the user of the device. Memory bank at any time can be accessed easily by device users.
Characteristics of Damaged Bank Memory
However, the memory bank still has the possibility of damage. Moreover, if this bank experiences performance disruptions that come from outside such as the existence of other programs that then slow down the bank's memory performance. To overcome this, you need to know the characteristics of a broken bank memory. One of the characteristics is the decrease in the performance of your device. It does not rule out the possibility that your device starts making certain sounds while it is in operation.
Everything that happens to your device should always be considered. If indeed the condition of your device is to be as described above, then you should immediately check the memory of the bank.
How to Open a Bank Account in Australia
How to Open a Bank Account in Hong Kong
How to Open a Bank Account in China
How to Open a Bank Account in India
How to Open a Bank Account in Japan
How to Open a Bank Account in Malaysia
Information about what is memory bank now more clear in detail. Memory bank as a thing that is worth should always be ensured to work well. As much as possible avoid the memory of this bank with damage to avoid you experiencing failure when going to access it. Because in this memory bank there is a lot of important data both for a certain company and for individuals.
Transfez App can help you transfer money abroad more quickly and efficiently. Transfez Business can also help your business in making transactions abroad. For those of you who want to send money to relatives who are abroad because they are studying, working, or traveling, Transfez will be ready to help. This app is available on Android as well as iOS.
In addition to avoiding damage, of course, you also have to make sure more you can access a memory bank. By accessing it, every data stored in the memory of this bank can later be seen and become information for you. Then the data in this memory bank you can use for various types of your needs and needs.