Many tourists in the world who of course already know enough about where is Singapore. However, there are still some tourists who do not know the exact existence of Singapore. Understandably, this country is not a country big enough to be easily recognized through maps. So that information about Singapore is still sought after by most people.
Swift Code Bank BCA
Swift Code Bank Mandiri
Swift Code Bank BNI
Swift Code Bank BRI
To help provide information about the location of Singapore, this article will provide various related explanations. Starting from the geographical location and location of the Singapore region to information about the country of Singapore itself. Therefore, for those who want to visit this country and feel curious, see the explanation given below.
About Singapore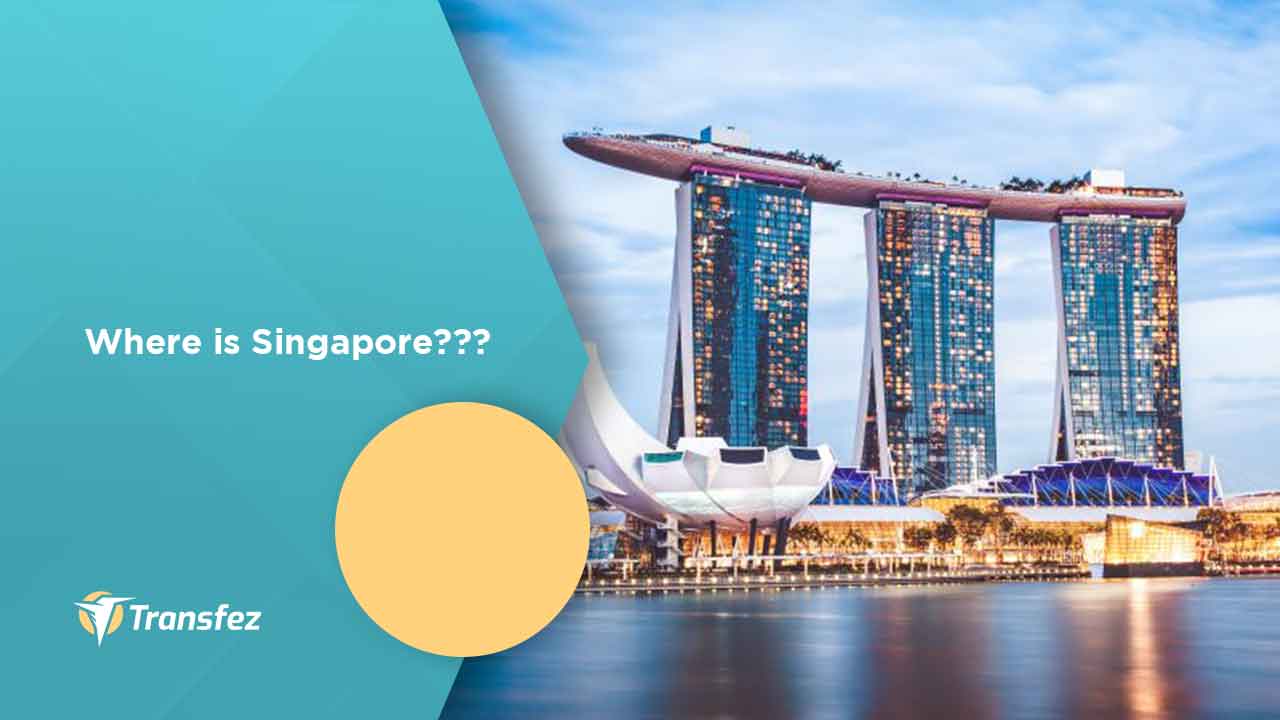 One interesting thing that can be known before looking for information about where is Singapore is to understand the country itself. Singapore is one of the countries in South East Asia that is quite widely known by its neighbors. So do not be surprised if many southeast Asians already know the exact location of the country of Singapore.
Every year Singapore receives a wide variety of tourists from many countries. Most of them come from Southeast Asia itself. Due to the close location, of course, it is quite easy to reach the country. For example, from Malaysia and Indonesia, Then Singapore can be said not far away.
Top Singapore Culture Shock for Expatriates
7 Best Singapore Food Culture to Try
10 Famous Singapore Food Street You Will Love
Bank of Singapore: History, Services, and Reputation
Therefore, it is not surprising that Singapore itself is one of the popular tourist destinations in Southeast Asia. Not only in Southeast Asian countries, but Singapore also got a good name to reach various other continents in the world. For example, in Europe and also in America or Australia.
Singapore Location in Asia and South East Asia
In discussing where is Singapore, it must start from an Asian country first. Asia itself is a fairly large continent with several parts in it. So to be able to find out the location of a country in Asia, you should refer to the division of a smaller area of the Asian continent. One of them when looking for the location of Singapore, of course, many people will immediately think about Asia. Because Singapore is in the location of the continent in general.
In particular, the country has a specific regional location located in the Southeast Asian region. So for residents of Southeast Asia, generally the location of Singapore is not difficult to know or find. Especially for those from the surrounding area. For example, for residents of Batam, Indonesia, or residents of Johor, Malaysia. It will be easy to recognize the location of Singapore and even reach it with a wide variety of transportation instruments that match their funds.
Singapore Geographic Location
If you look at Singapore in terms of geography, this requires precise and accurate information. As said earlier, Singapore is part of Southeast Asia. So at least of course the geographical location is not far from the location area of the Southeast Asian region.
Singapore's geographical position as an island in the Southeast Asian area lies between the Indian Sea and the South China Sea. Precisely this country is in the Natuna waters. In addition, the location of Singapore is directly adjacent to several countries. The first is Indonesia, which precisely borders Batam Island and Sumatra Island. So to be able to reach Singapore, you can take this path.
See Video How To Easily Send Money to 50+ Countries
Singapore is also directly adjacent to Johor, Malaysia. Therefore, it is not surprising that many Malaysians, especially from Johor, often travel to the country known as Lion City.
To be able to travel the location of Singapore from Johor, Malaysia, you can use several transportation alternatives. First, you can use land transportation in the form of buses and trains. As for the faster way can use Johor Singapore flights.
Interesting Area in Singapore
Of course, there are many reasons to know exactly where is Singapore. One of them is because of the tourist destinations that are quite interesting and famous in the region. So do not be surprised if every year many tourists are interested in coming to this country.
Some of the country's famous tourist spots include the Sentosa Island tourist area. Where here there are amazing tourist locations such as Universal Studios, Sentosa Beach, to the enchanting Garden by The Bay.
In addition, visiting Singapore also provides an opportunity to feel the air or seasons in tropical countries. As a country close to the equator, Singapore has summer and winter. Of course, in the summer, then the country is much more interesting to visit.

Closing and Conclusions
With the information above, of course, there is some important knowledge about this Singapore country. So if you think of visiting this country there is no need to feel confused about its location. Looking at the explanation above, of course, it is clear where this strategic country is located.
That's some information about where is Singapore and what the country in Southeast Asia looks like. Of course, knowing the location of Singapore can provide several advantages.
Transfez App can help you transfer money abroad more quickly and efficiently. Transfez Business can also help your business in making transactions abroad. For those of you who want to send money to relatives who are abroad because they are studying, working, or traveling, Transfez will be ready to help. This app is available on Android as well as iOS.
Starting from knowing the fastest flight route to get to the location of the country, to understanding the potential that exists in Singapore. Through its location, there is more related information that can be traced further about Singapore country.