For those who have visited the country of Singapore, of course, one of the questions that come to mind is why are there many Chinese in Singapore. This is natural because, throughout the country, it is very easy to find ethnic Chinese in various regions of Singapore. Most of the population in Singapore can be said to be ethnically from China with such a large number.
Of course, behind this some important points underlie it. Most of the ethnic Chinese population is in Singapore related of the background of the country itself as well as the migrants and residents in the past. So by knowing the information, it will be easier to understand why there are many ethnic Chinese living in Singapore. For those who are curious about this, you can see more of the explanation in the following paragraphs.
History of Chinese Ethnic in Singapore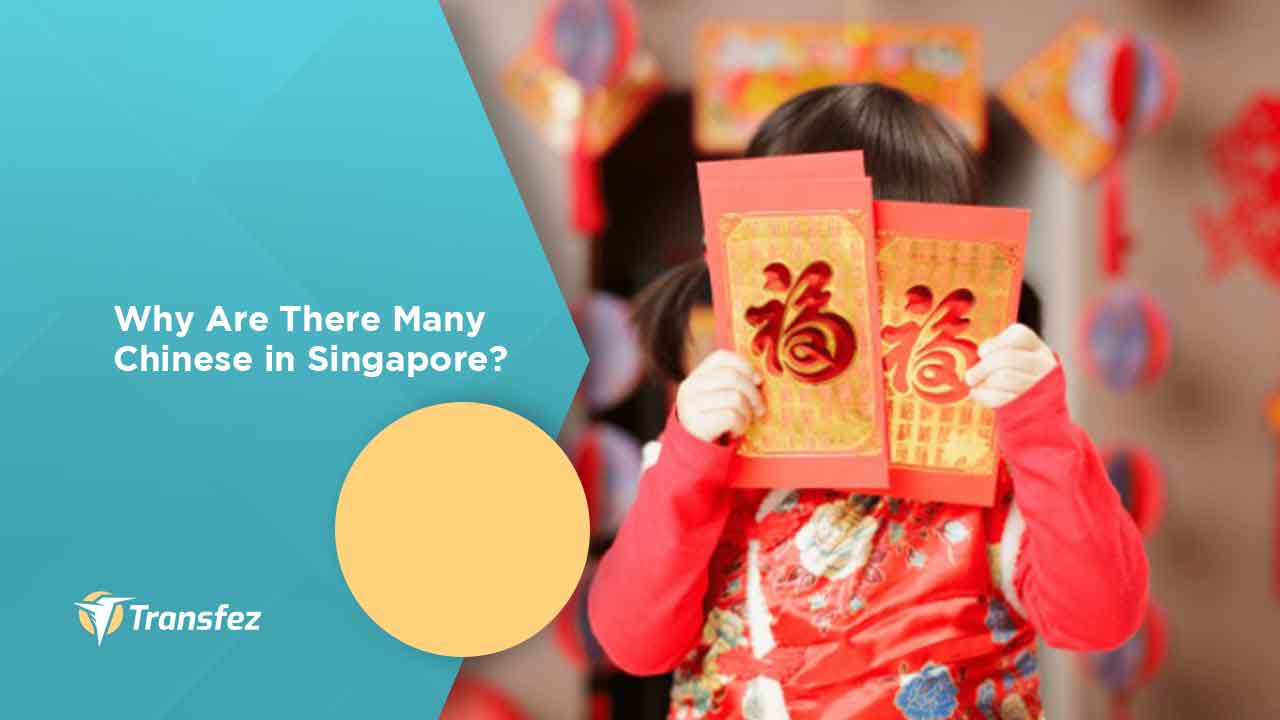 The first interesting thing to discuss is the background of the arrival of Chinese immigrants to this country. It will be interesting to know why are there many Chinese in Singapore based on the historical view of this population.
It is known that many immigrants from China came to Singapore early in the 19th century. This was due to the support of regulations issued by the British government, which at that time Singapore was part of the British colonial. So do not be surprised if all the rules that apply in this country are based on the rules of the British government.
Top Singapore Culture Shock for Expatriates
Top Reasons Why Singapore Expats Love The Country
Overview of Singapore Property
7 Best Singapore Food Culture to Try
10 Famous Singapore Food Street You Will Love
Bank of Singapore: History, Services, and Reputation
At that time the British government in Singapore planned to do better economic integration of Chinese immigrants in the country. So as part of this plan, many Chinese immigrants are allowed to enter Singapore to later become citizens. So that the UK's goal of lifting the economy in Singapore can be achieved more easily.
High Chinese Population During British Colonial
Of course, this resulted in a high population of ethnic Chinese who then decided to come to Singapore. In the hope of having a more decent life and job. While some did plan to develop business in Singapore to support the economic plans of the British colonial at that time.
This is indeed the goal of the British government itself, where the program provided demands that workers working in Singapore come from China. This is because the British government sees that the Chinese state itself has a surplus of workers at a low cost. So it is seen as much more profitable.
See Video How To Easily Send Money to 50+ Countries
Chinese Ethnic in Post-Colonial in Singapore
In 1965, Singapore became independent and free from British colonies. From this, all Chinese immigrants who have come eventually settled and become citizens of Singapore itself. Where the number of Chinese immigrants is unwittingly quite a lot compared to other ethnicities in Singapore.
Another interesting thing, ethnic Chinese not only migrate to Singapore but also to other countries in Southeast Asia. Nevertheless, it is noted that Chinese migration to Singapore is the largest. So this leaves a fairly high number of ethnic Chinese population in Singapore. So finally this brings the growth of the ethnicity which is a very large population in the country of Singapore.
But in line with this, Singapore is not only composed of one ethnicity but there are also Malays and Indians. So that the combination of these three ethnicities is indeed the majority population in all countries of Singapore until now. These three ethnicities blend and live well in Singapore. So Singapore itself establishes a wide variety of local languages as a colloquial language of instruction including Chinese.
The Population of Chinese in Singapore
Until now apparently ethnic Chinese in Singapore still has the largest population compared to other ethnicities such as Malay and Indian. It also affects a wide variety of cultures in Singapore. So it is not surprising that this Chinese immigrant community has merged with the culture in Singapore itself. It even gives a lot of color to Singapore culture today.
China's high population in Singapore is also part of the government's attention. So that more and more things are integrated and developed by the Chinese community in Singapore in contributing to the country. Starting from education to various professions. There are many ethnic Chinese who go into various fields in China and support the Singapore economy completely.
By looking at the information that has been described above, it is quite clear that many people are asking why there are many Chinese in Singapore. Through the background that has been explained earlier, it can be concluded where these ethnic Chinese mostly come from. So that at this time it can become one of the largest populations in Singapore. It can even be said to be a population that is more than half the population of Singapore itself.
Transfez App can help you transfer money abroad more quickly and efficiently. Transfez Business can also help your business in making transactions abroad. For those of you who want to send money to relatives who are abroad because they are studying, working, or traveling, Transfez will be ready to help. This app is available on Android as well as iOS.
However, of course, it is very important to maintain harmony between tribes in Singapore. So that whatever ethnicity exists in the country, until now able to live together well to achieve the goals of the country together. So it is not surprising that whatever the largest population in the country, Singapore remains a prosperous country, especially in the Southeast Asian region.